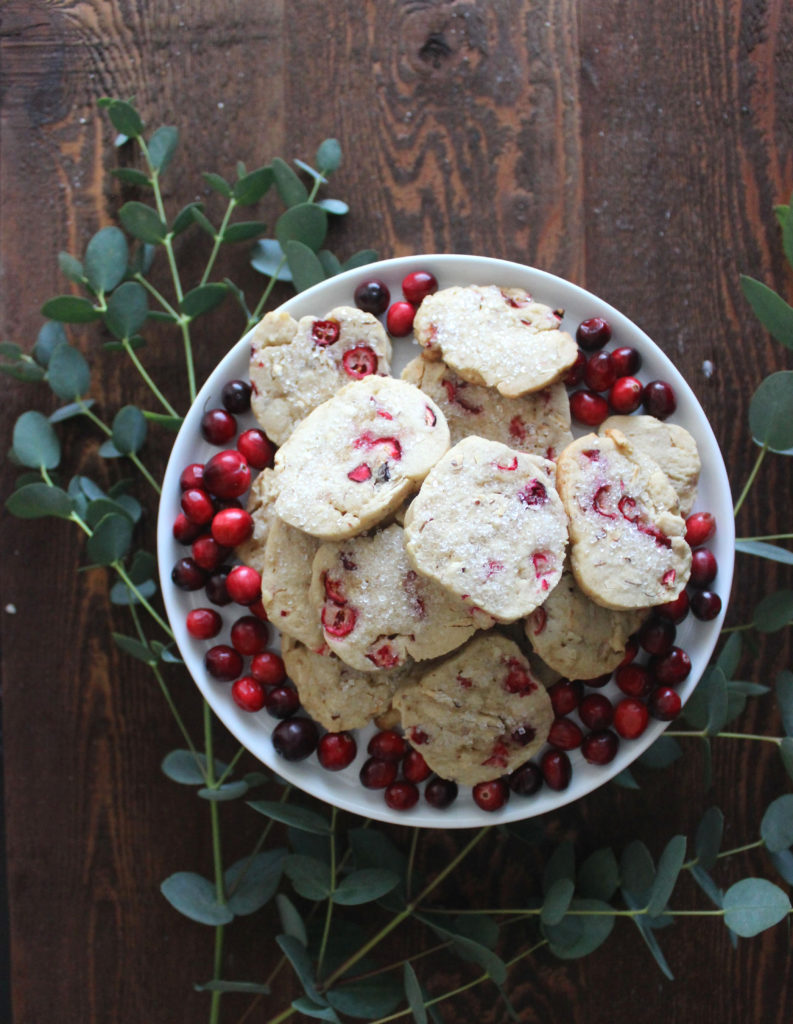 It's Christmastime!
And we're prepared. We already have our tree and lights all up and sparkling, and this weekend, I made the first Christmas cookies of the season, roasted a chicken, listened to the same 8 to 10 Christmas songs on Pandora Radio, sung by different artists (namely, "Baby, It's Cold Outside!" I've heard about 11 different versions so far). This week I've been speaking soft words to coax my reluctant cold husband to go on a walk with me during the night to see the pretty lights on all the houses.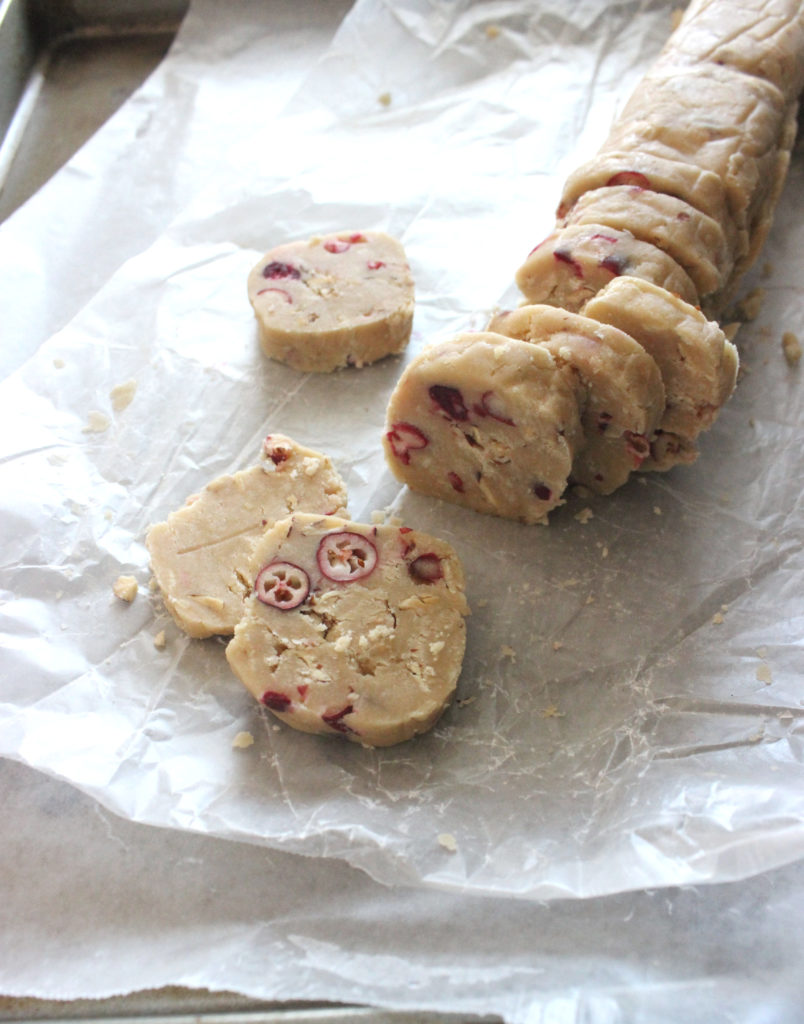 Most towns have that one street that's known for it's extravagant Christmas lights, and though they are nothing like this, we found our town's most-lighted lane last Christmas, Fulton Street, on one of the nights I successfully convinced Jon to come on a night walk with me. We were dazzled by the combo of mansion and expensive Christmas decorations: very much the personality of the town we live in. But what I loved about this Christmas light street was that none of it was really coordinated. Everyone had something different. Some of the displays were very traditional or themed, like the Nutcracker house with plywood painted figurines in the lawns and teddy bears in the window. Others included Spiderman and Batman.
An adorable toddler  walking with her parents the night we visited Fulton Lane, was enraptured by someone's lawn lights that were actually giant colorful spheres, and insisted on touching every decoration she could, reaching on tiptoes to get to the lights on top of a bush just out of her reach.

At work, we're doing a "Cookie Advent." Each person participating brings in a plate of cookies for one day. We have enough people signed-up that we get to have two different types every day until Christmas! I put my name down on the list and so I've been testing recipes for the Advent and also trying to figure out what I'm going to make in bulk this season for friends, family & coworkers – and that's how these cranberry almond slice-and-bake cookies were born.
Before I even knew homemade cookies existed, pre-packaged slice-and-bake cookies were all we ever had growing up. Something about cutting out the cookies from the dough log made it feel personalized and homemade. And these cookies are so easy and can look really professional, if you cut them evenly and do the extra work to form a good cylindrical dough log. This is a really easy cookie dough base that was inspired in part by this recipe, this one, and this one. It's also a great idea to play with the mix-ins. Some ideas I brainstormed were orange zest (1 full orange's zest) and rosemary, raspberry and white chocolate, even dark chocolate and candy cane pieces!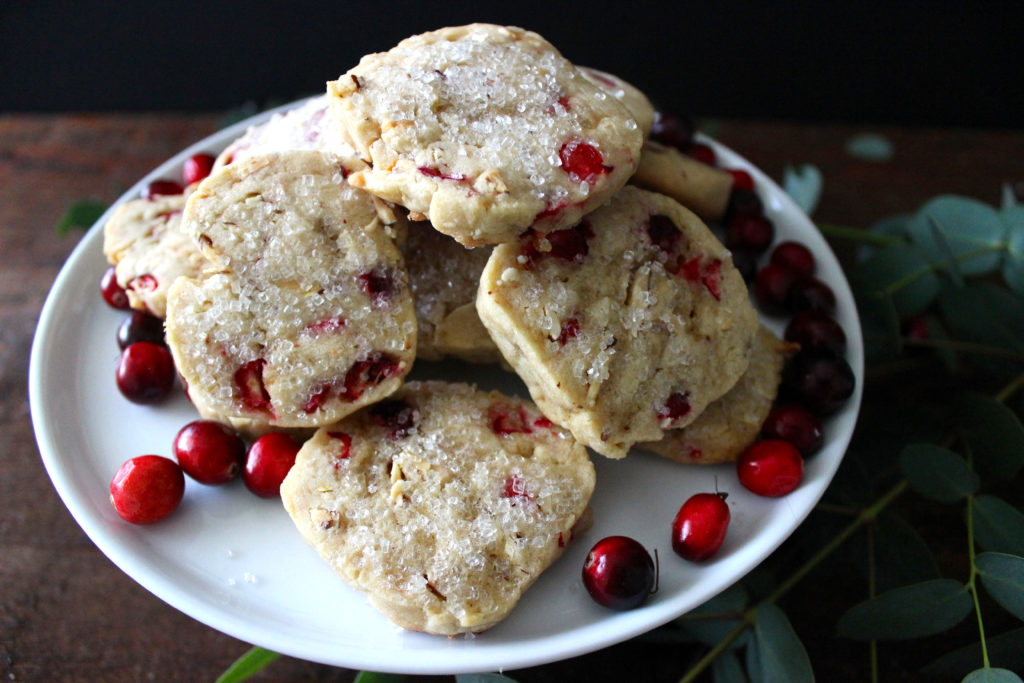 Cranberry Almond Slice-and-Bake Cookies

Ingredients
1 cup salted butter, softened to room temperature
1/2 cup light brown sugar
1/2 cup powdered sugar
1 tsp vanilla extract
1 tsp almond extract
1 egg, room temperature
3 cups all purpose flour
3/4 cup chopped fresh cranberries
1/2 cup sliced almonds
Sanding sugar
Instructions
In a stand mixer's bowl or in a large mixing bowl, combine butter and sugar on low speed, or with a hand mixer on low speed until well combined and smooth.
Beat the egg separately in a smaller bowl, and the extract and egg to the sugar and butter mixture on a low mixing speed, until combined.
Add flour in all at once on low speed, pausing to scrape the sides and make sure all the flour is combined.
Before the flour has been completely mixed-in and is no longer visible in the dough, add the chopped cranberries and sliced almonds. Mix until everything has just combined together.
Using wax paper or a plastic wrap-covered surface, dump out the dough and roll it into a log. Take care to make sure the outside is pretty smooth and round.
Wrap with the wax paper or plastic wrap and refrigerate for at least an hour and up to a day.
When ready to bake, preheat oven to 350 degrees Fahrenheit.
Slice off or shape the ends of the dough log so that they are also round and flat on the ends
Slice cookies off the log about 1/4 inch thick
Place on a wax paper-lined baking sheet and sprinkle the tops with sanding sugar.
Bake for 12 to 14 minutes, or until the bottoms have lightly browned.
Cool on a rack and enjoy!
http://thebayleafkitchen.com/cranberry-almond-cookies/