The canals of Venice are truly magical. This mini walkable city is packed full of adventurous alleyways, tasty tidbits to munch on, crazy bookstores, and a hundred billion photo ops. Of all the places we visited on our Italy trip this year, I took the most photos of Venice.
Because there are no cars allowed, deliveries are made via hand-carts and strong men hurtling around corners screaming "ATTENZION!" before most of the tourists are out and about, clogging up the narrow lanes by tourists stopping in the middle of the way to check their map or wait for their slowpoke friend. At night, St. Mark's Square floods – the most cheerily haunting memento mori I've ever seen- a blatant, picturesque reminder that Venice  is, in fact, sinking.
We attended our first opera, spent way too much money on a gondola ride, and ate some doughy non-fresh pizza late at night – but by the end of our two days here, we agreed with a random drunk passerby whom we overheard yelling to a friend:"This place is f*cking magical!"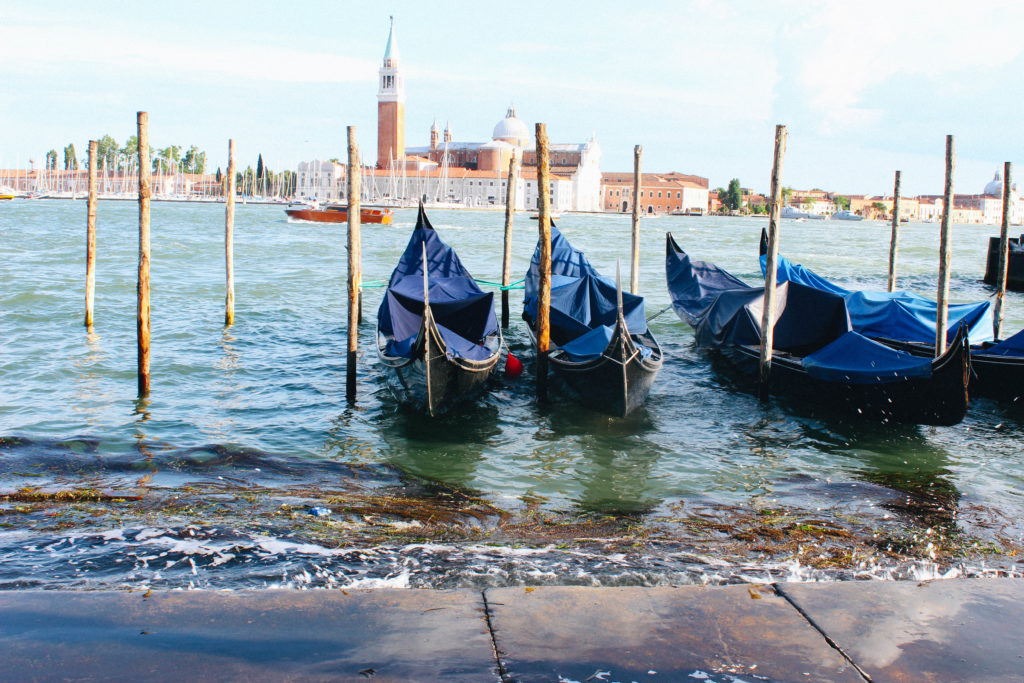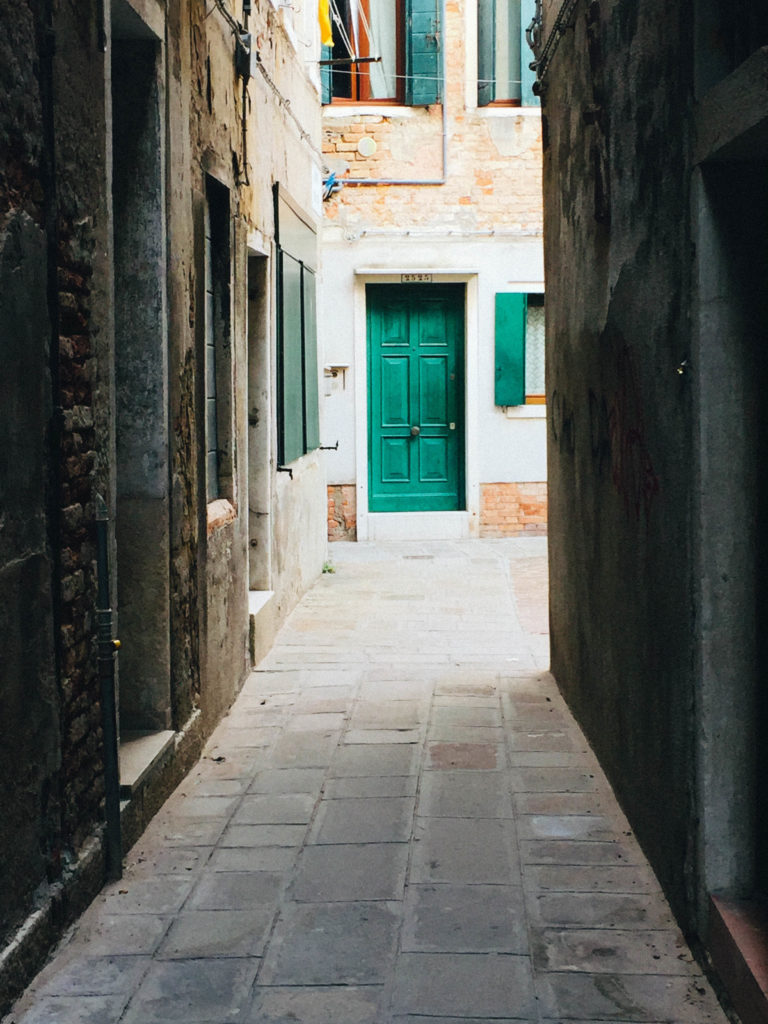 Rialto Market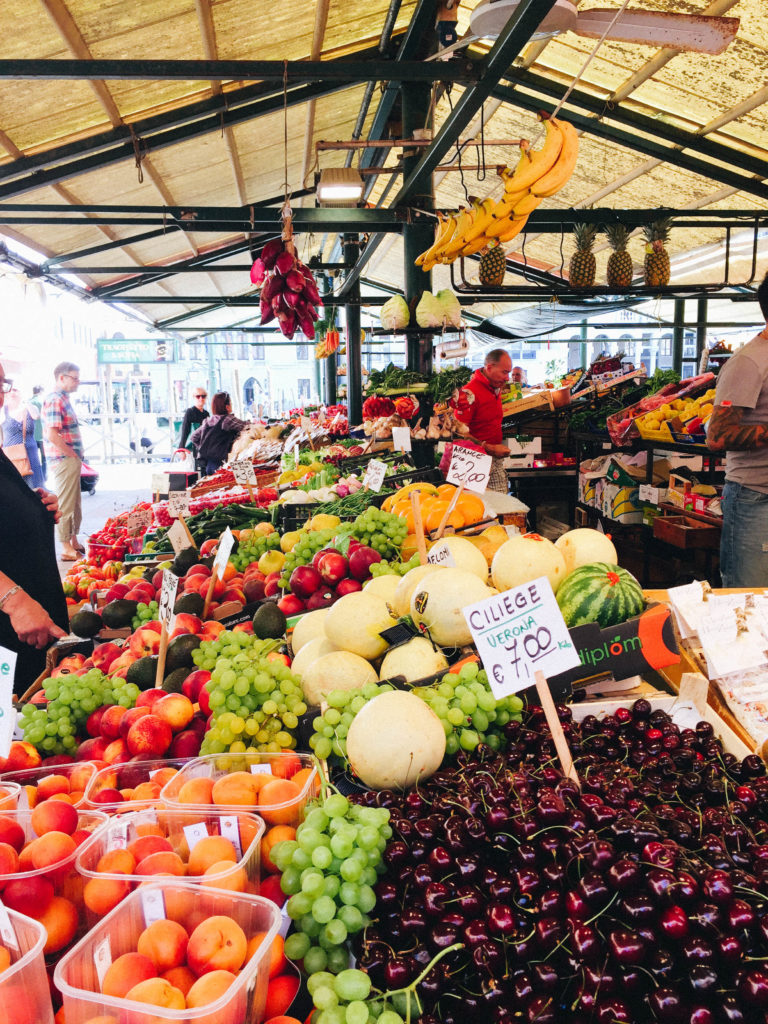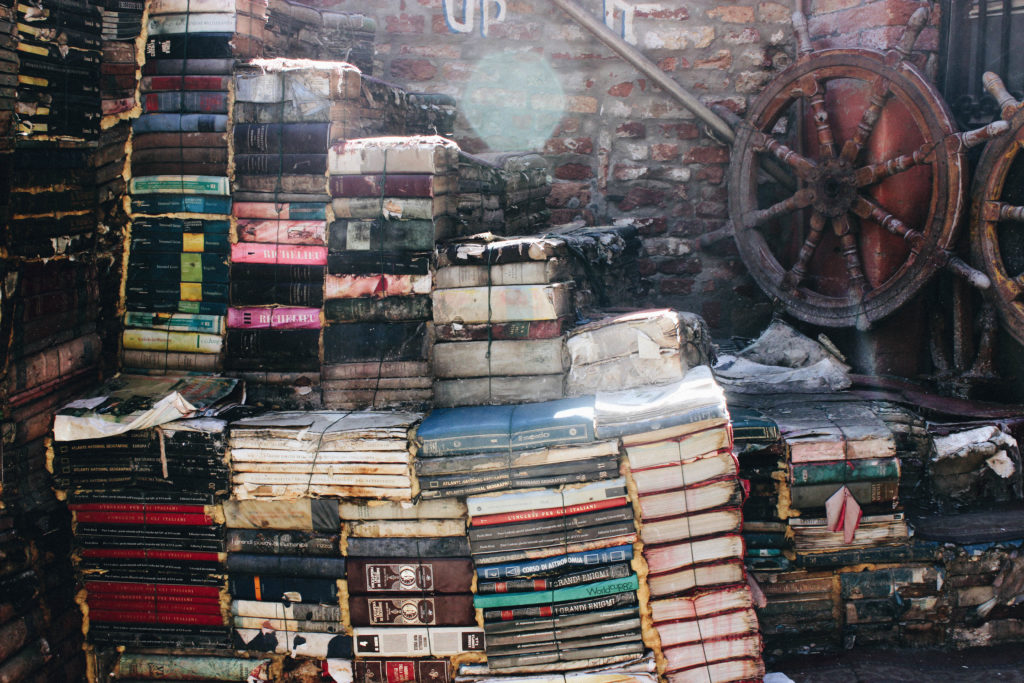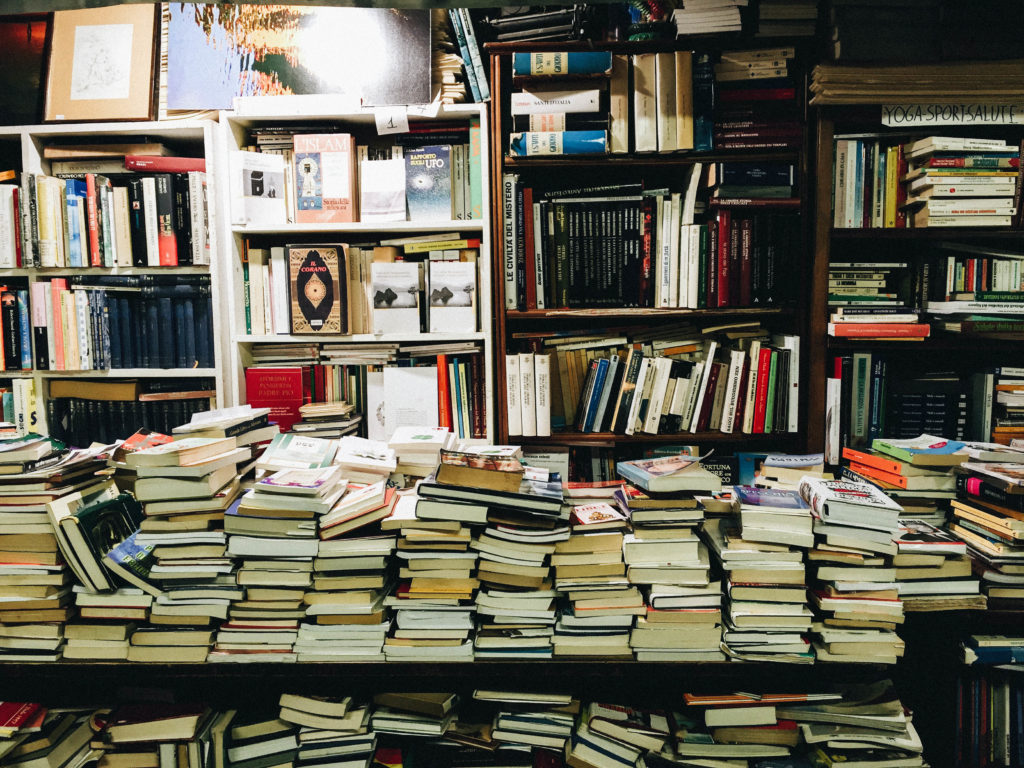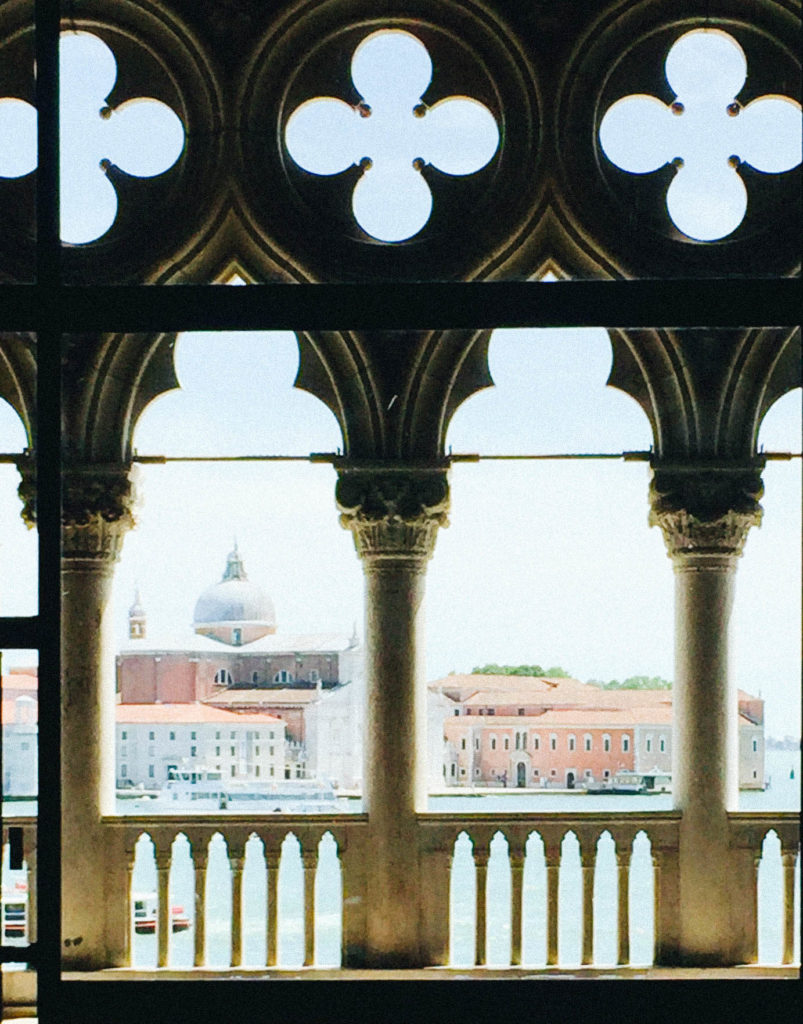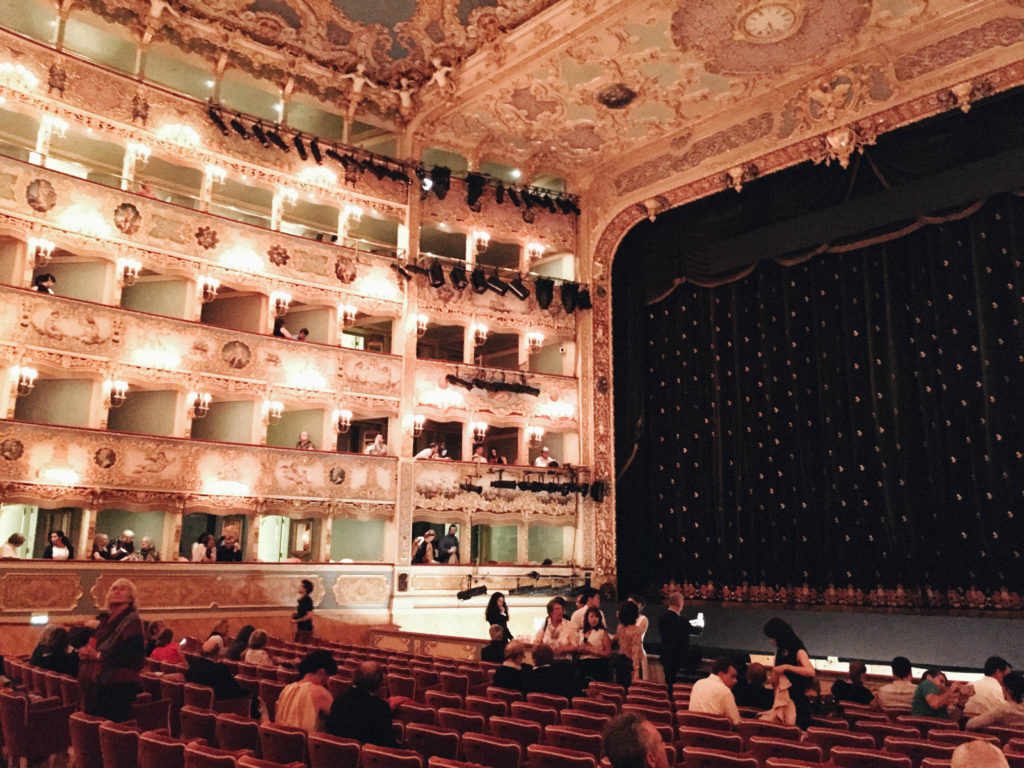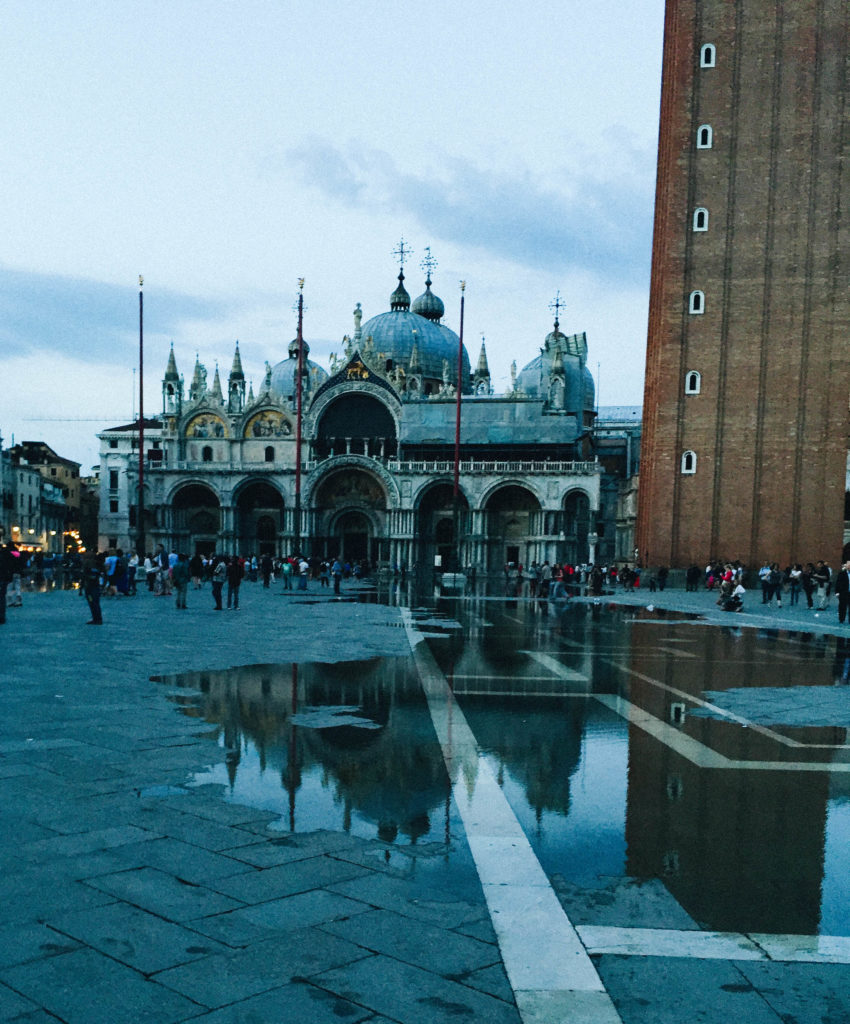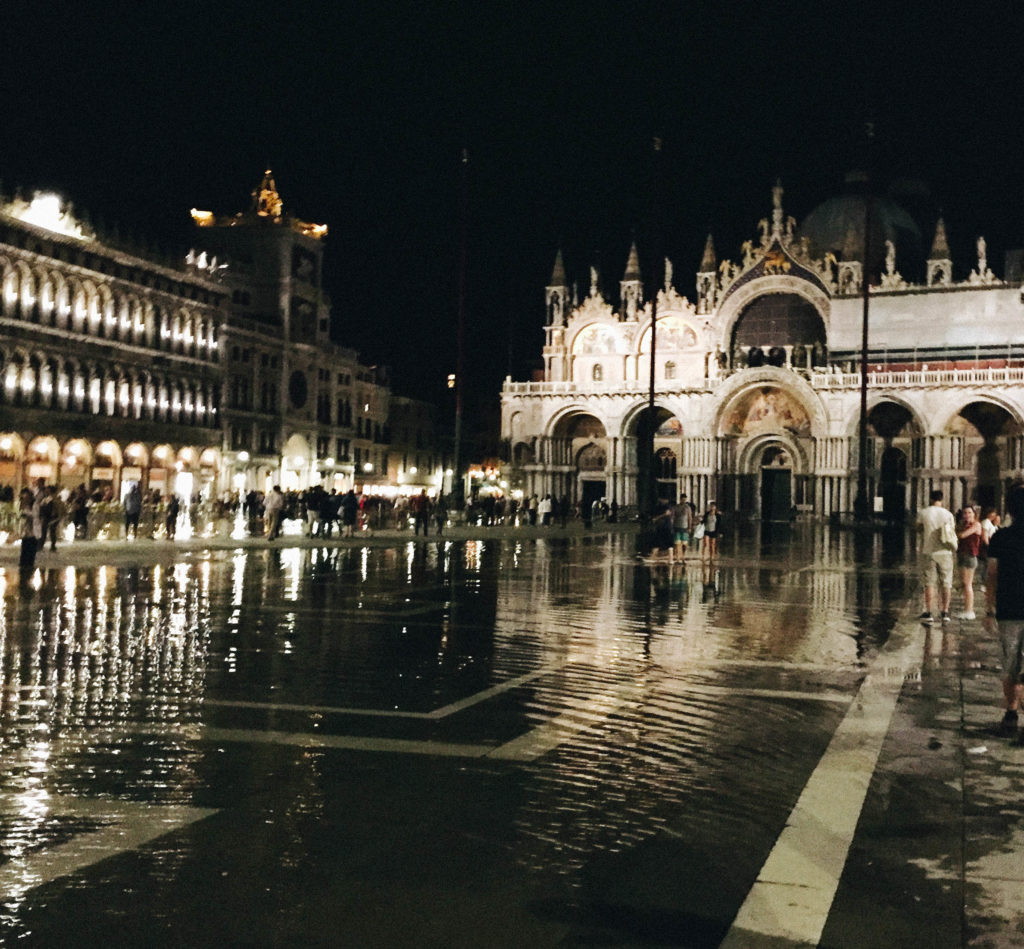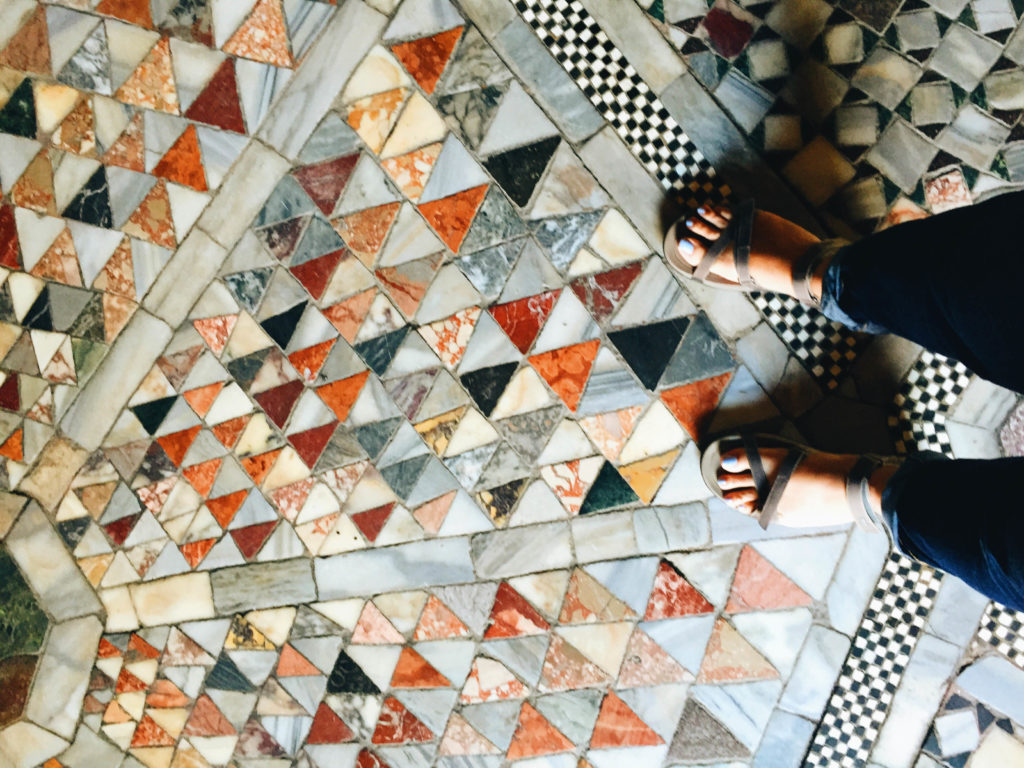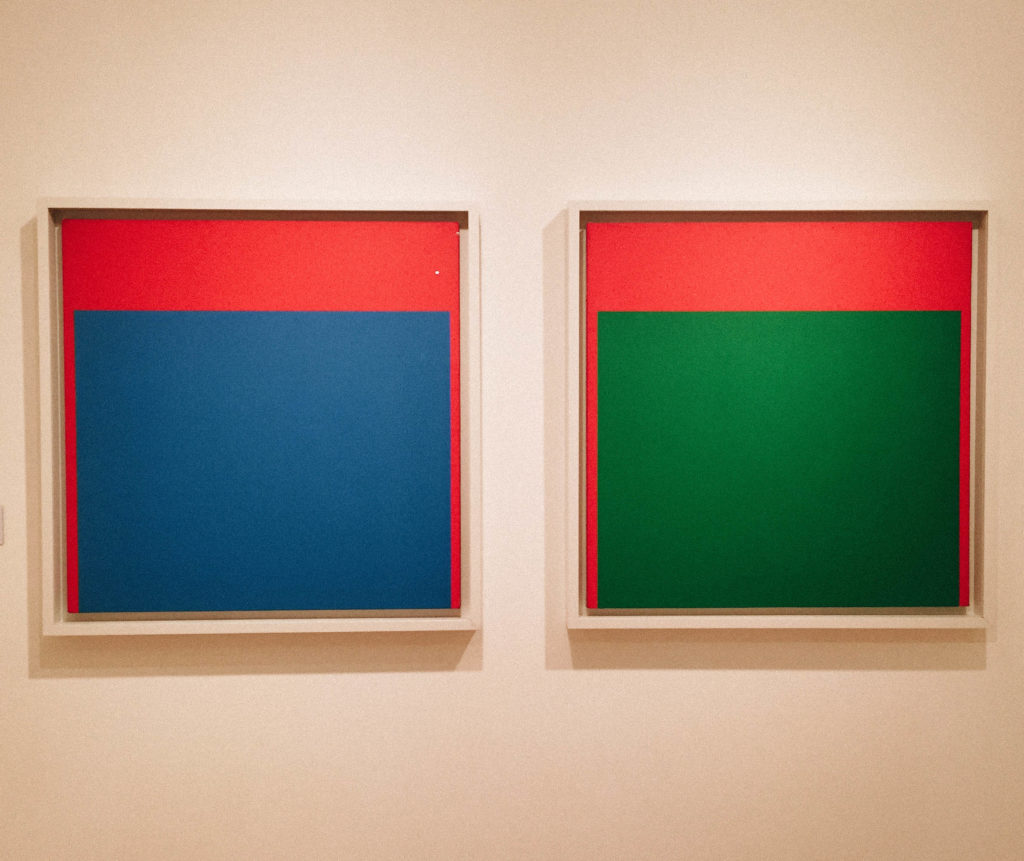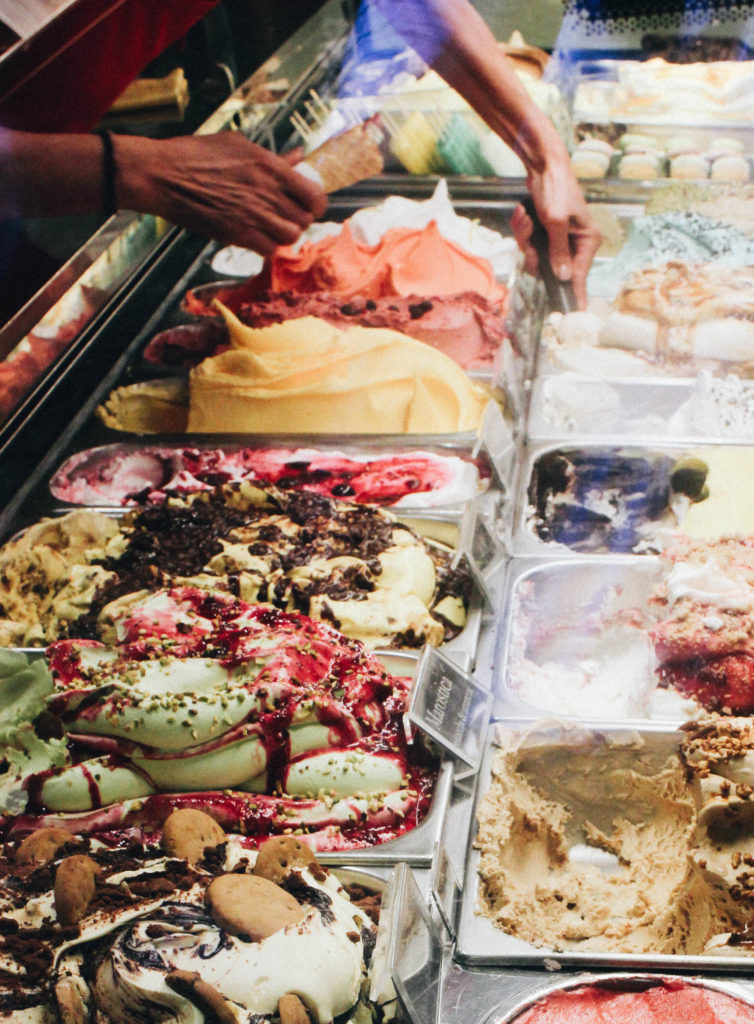 STAY:
We stayed at this hotel and really enjoyed it. I'd stay here again. It was a small hotel, but not expensive – a very quick walk to St. Mark's Square, in front of a water taxi stop, and air-conditioned.
DO:
Rialto Market – morning market for fresh fruit. They also have an early-morning fish market, which is bustling early in the morning, but pretty quiet around 9 a.m.
Teatro La Fenice – worth it for the opportunity to dress up and see the gorgeous theater, and of course, Italian opera. We saw a rendition of Verdi's La Traviata, which was funny…but my tourist heart wished it was more traditionally interpreted rather than the more modern version it was. But they did have a screen with helpful subtitles in English.
St. Mark's Basilica – one of the most beautiful churches I've seen. The tiles on the walls and ceiling are gold. We attended a Sunday sung mass, which is 1) an amazing experience 2) a great way to beat the line.
St. Mark's Campanile – the clock tower with sweeping views of the city. We always try to go to somewhere tall with a view in every city we visit. It was pretty windy up at the top though, so my tip is to bring a cardigan.
The Doge's Palace – historic palace and seat of government. We followed a tour group across the Ponte Sospiro and into the prison!
Peggy Guggenheim Museum – We found that visiting this modern art museum was a very refreshing thing to do, after being constantly surrounded by medieval and ancient history.
Gondola Ride – totally overpriced, but where else will you ever ride a real gondola? Go first thing in the morning to avoid "gondola traffic jams"
Libreria Acqua Alta– the self-proclaimed "most beautiful bookstore in the world." Quirky and fun with books (almost exclusively in Italian) in bathtubs, boats, & stacked as stairs.
EATS
Hot Chocolate at Caffe Florian– overpriced but delicious. Go in the evening, stay for the music and ponder the passage of time in St. Mark's Square as it floods.
Mini Sandwiches at

Al Merca

– delicious and extremely cheap, with local prosciutto and 2 euro wine! Absolute favorite place we ate in Venice.
Dinner at Al Covo – tasty but pricy again. We liked the ricotta stuffed squash blossoms, but were still hungry after our expensive meal. Would maybe recommend for lunch instead.

Trattoria da Jonny-

tucked away in a non-touristy area and serves Venetian classics like seafood risotto and squid ink pasta.
Gelato – EVERYWHERE. We ate at

Grom

and SuSo