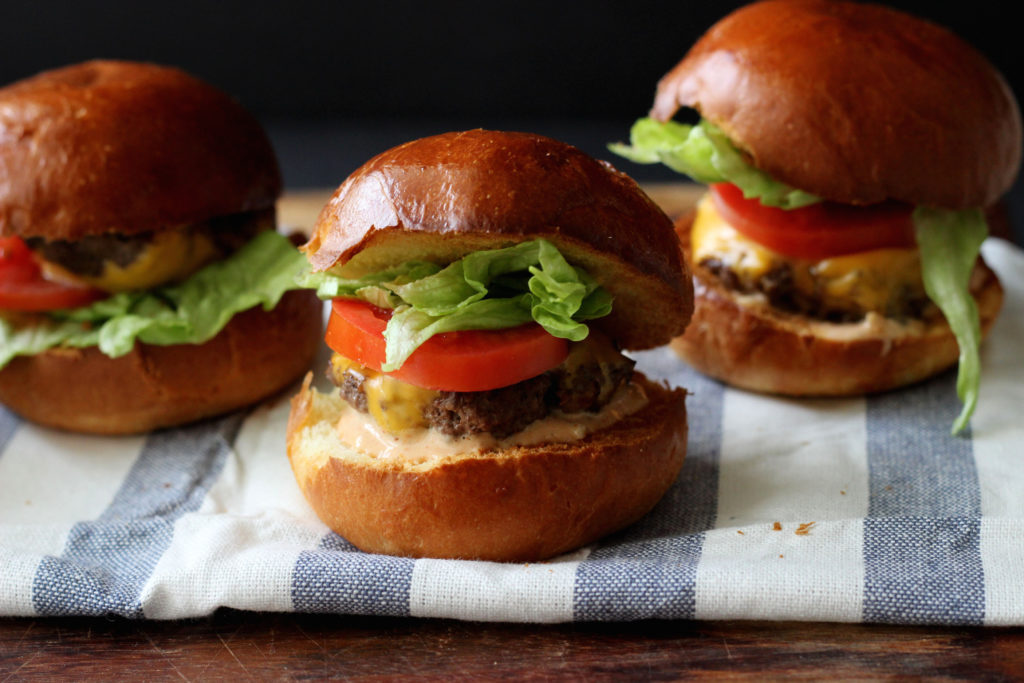 The Super Bowl is nearly upon us, and it is definitely in full swing in San Francisco! They've built "Super Bowl Village" over by the Ferry Building, which I'm curious to see but terrified to go look and get caught in the wave of foot and car traffic.
We've been warned every day on CalTrain about the influx of passengers guaranteed to happen. I just ordered some comfy shoes by Dansko that will hopefully arrive soon, just in case I have to stand through both ways of my 45 minute train commute.
A few more exciting things about this Super Bowl, now that we know which teams are playing: Michael Oher of The Blind Side fame will be playing for the Carolina Panthers, against the Denver Broncos, the team Jon always sort-of rooted for because he was born in Colorado.
As un-sportsy people, we still aren't overly excited about the match, but maybe we'll make the effort to head to a bar next weekend and watch the game from there. We're trying to stay out of the crowd as much as we can.
I'm SUPER excited to share this recipe with you guys because, as a born and raised Californian, I'm part of the cult of the In-N-Out burger. If you've never tried an In-N-Out burger, you are very much missing out. They are about as classic Californian as you can get: the Marilyn Monroe of classic Californian dishes (I would say gourmet roasted, fried, seasoned veggies are the Audrey Hepburn of classic Californian dishes).
In-N-Out has an extremely limited menu, with a few secret menu items, that are basically variations on their theme: burgers, special sauce, fresh veggies, fresh fries. While you sit in your car in the drive-through line, you can watch through the windows as the In-N-Out team cuts potatoes into matchsticks, sticks them in the deep fryer, and then you get to grab your super fresh order at the window when you pull up. It's literally the best. To me, In-N-Out will always remind me of summer. Most summers during high school, I'd eat it one to three times per week when I'd go out with friends to late-night movies or roller-skating. So many good good memories.
Now, one thing you should note is that the official In-N-Out sauce recipe is top secret. That being said, there are a lot of theories out there. There's the camp that believes it's actually jazzed-up Thousand Island dressing, and the camp that believes it's all the classic condiments – ketchup, mayo, mustard, relish – mixed together. I chose to believe the latter and provide a recipe accordingly. I actually went to In-N-Out and got some sauce packets so I could recreate the sauce in this recipe. And while I feel like my recipe is pretty close, somehow it's never the same thing. In-N-Out makes In-N-Out food the best, of course.
Make this for your Super Bowl party to celebrate the California and San Fransico-y-ness of this year's game!
Check out my other post on another San Francisco-inspired appetizer for your Big Game festivities: Brussel Sprout Chips inspired by SF restaurant, Marlowe.
In-N-Out Inspired Sliders
Ingredients
For the Sauce

3 1/2 tablespoons regular mayonnaise
3 tsp ketchup
1 1/2 tsp dijon mustard
1 1/2 tablespoons dill relish (not sweet relish)
1/2 tsp paprika
3/4 tsp apple cider vinegar
1/2 tsp garlic powder
For the Burgers

6 brioche slider buns
about 1 lb. ground beef
1 tsp. salt
1/2 tsp. pepper
1/2 tsp. garlic powder
To Assemble

slices of American cheese, about 3/4 slice per burger
sliced roma tomatoes
Iceberg lettuce leaves
sliced yellow onions
Instructions
Mix the raw ground beef with salt, pepper, & garlic powder.
Form into about 6 2-inch diameter balls, pressing them down on a plate to create round meat patties.
In a medium skillet on medium heat on the stovetop, grill the meat patty until the underside is cooked and browning.
Flip the patty and place a slice of cheese on the cooked side of the patty.
Checking the bottom side of the meat patty, remove from the heat when the other side has been cooked and lightly browned. Do this for each of the 6 patties, omitting cheese if necessary (but the cheeseburgers are yummiest!).
Turn on the oven to a low broil and heat the hamburger buns for about 3-5 minutes, until they are lightly toasted.
In a small bowl, combine mayonnaise, mustard, ketchup, relish and spice together. Add the vinegar and spread over the toasted hamburger buns.
Serve with tomatoes, lettuce & onions, if desired.
Enjoy!
http://thebayleafkitchen.com/in-n-out-sliders/