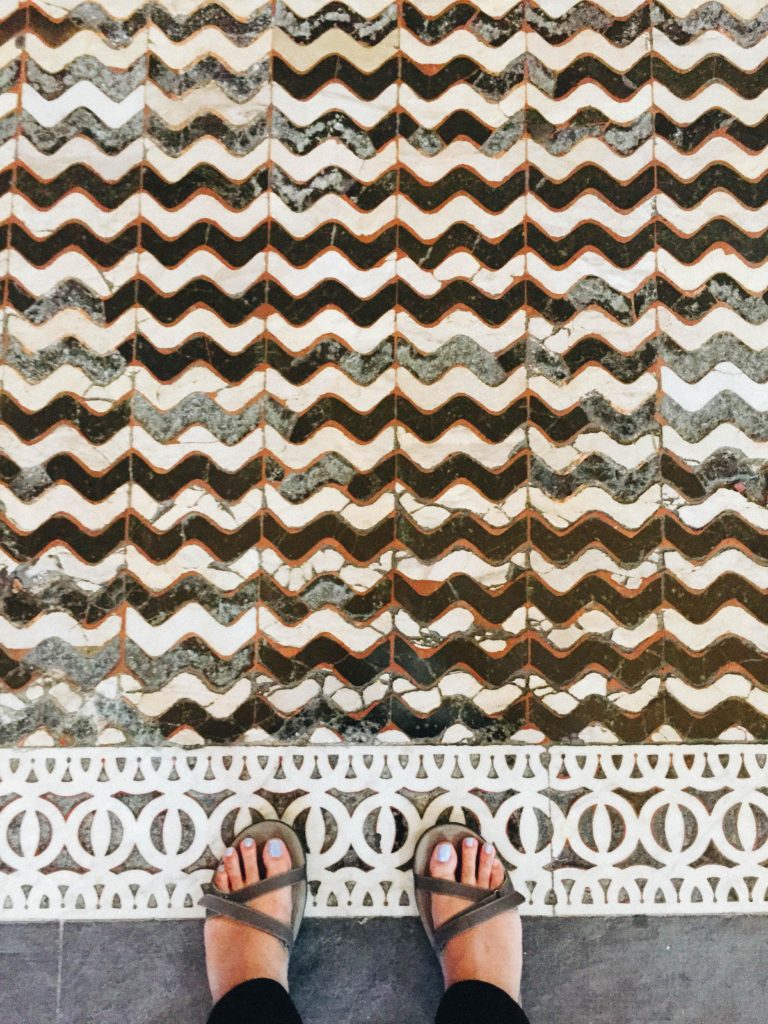 As we come to the end of 2016, I've been reflecting on all the things that I've done with Jon and my family and friends this year — some of it planned way ahead of time, some of it spontaneous.
On Facebook and across the web, everyone is tirading against 2016 and the awful things that happened this year — from Aleppo, to Cannes, Donald Trump, hate speech and crimes, police violence, and then acts of violence against the police, the deaths of Prince, Mohammed Ali, the fire in Oakland and death of many young creative Bay Area artists, and most recently the death of Carrie Fisher and her mother, Debbie Reynolds — it's been quite a year. It's the kind of year that makes me glad that I'm a Christian — longing for a better world, and having legitimate hope that Jesus will come and make things right.
On my own end, 2016 has also had it's joys and heartbreaks. Just this month, my Nana passed away. She who has been there for me ever since I was born. I'm still processing, reflecting, and grieving this loss.
But as I remember this year, I also think about my new job, the chance to travel to Italy, we just moved apartments, and we have an adorable new puppy.
We spent three days in Florence over the summer, during our trip to Italy. See my earlier post on our time in Venice, and posts on Rome and Positano to come.
One of the pieces of art in Florence's famed Duomo (the beautiful cathedral with a green and pink marble facade and HUGE dome) shows Dante's paradise and hell on opposite sides of the River Arno — paradise is a representation of Florence, of course.
This was my favorite city of the trip. Our Airbnb was amazing, the city was vibrant and antiquated, old but also new and lively, a city of art and artists. We spent a good deal of time in the Uffizi museum, as well as the Accademia Gallery, where the David statue lives. We saw unfinished Michelangelo sculptures, paintings by Raphael and Da Vinci, as well as the history of the Duomo's dome and the feat of engineering it was in the 1400's.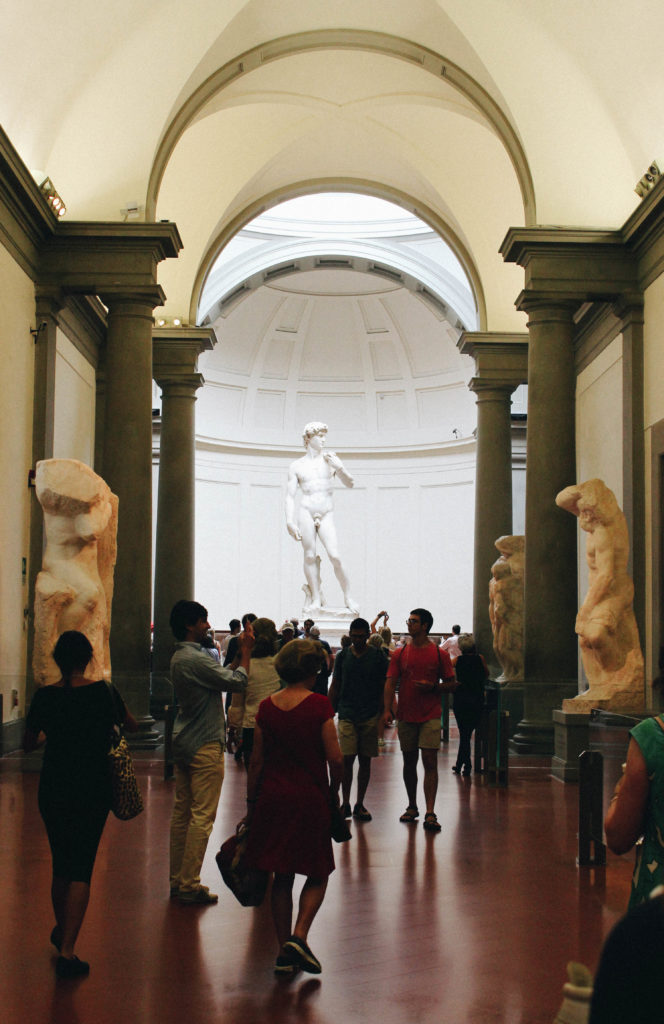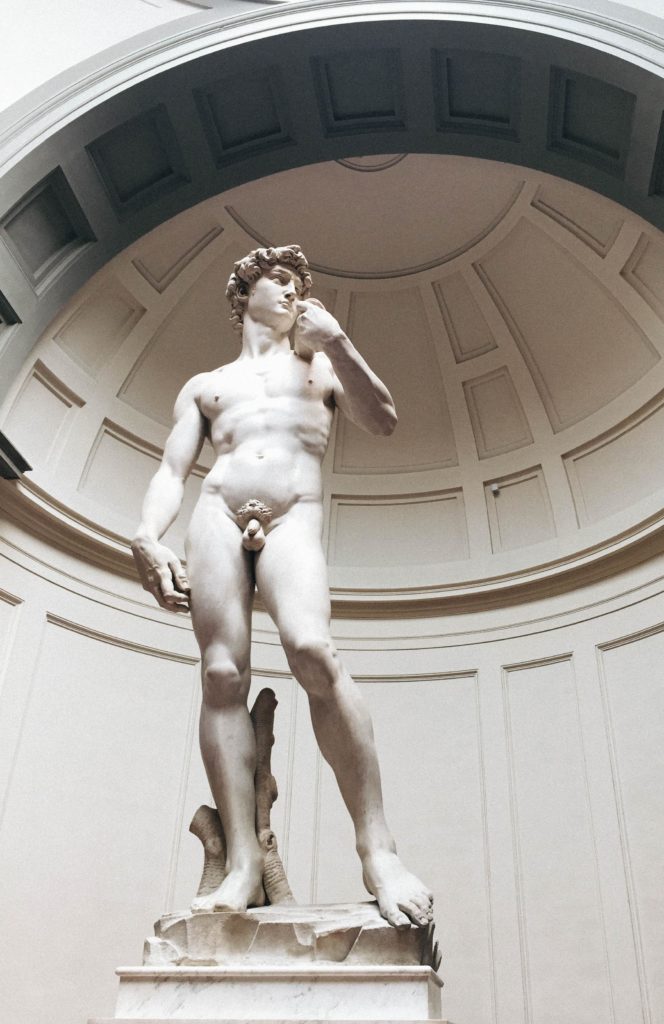 Though it was very hot when we toured Florence, it still ended up being our highest step-count in one day on the trip. We literally walked 13 miles one day.
We ambled through beautiful Boboli gardens, and, rather than taking any taxis or public transportation in this city, we actually walked everywhere.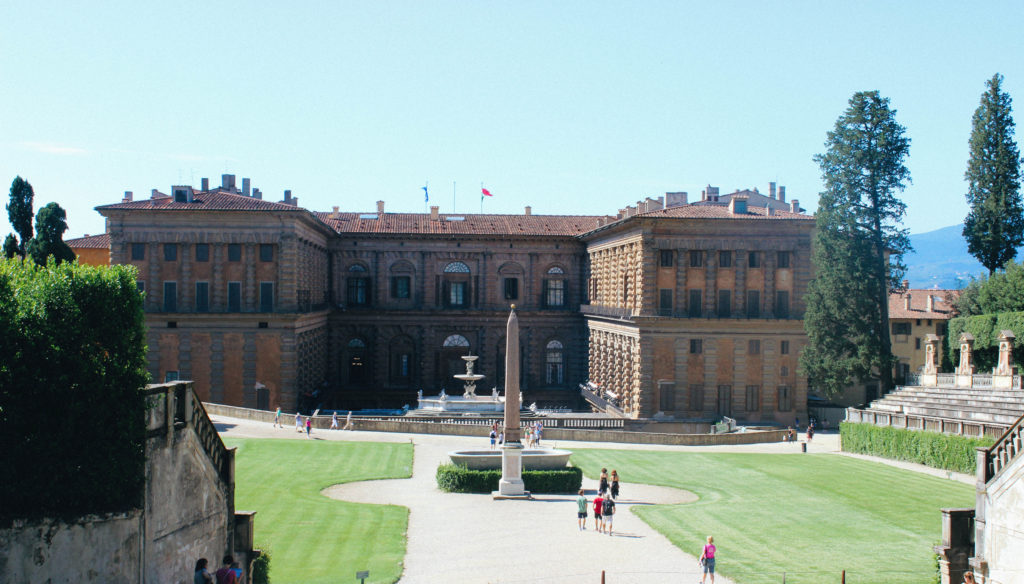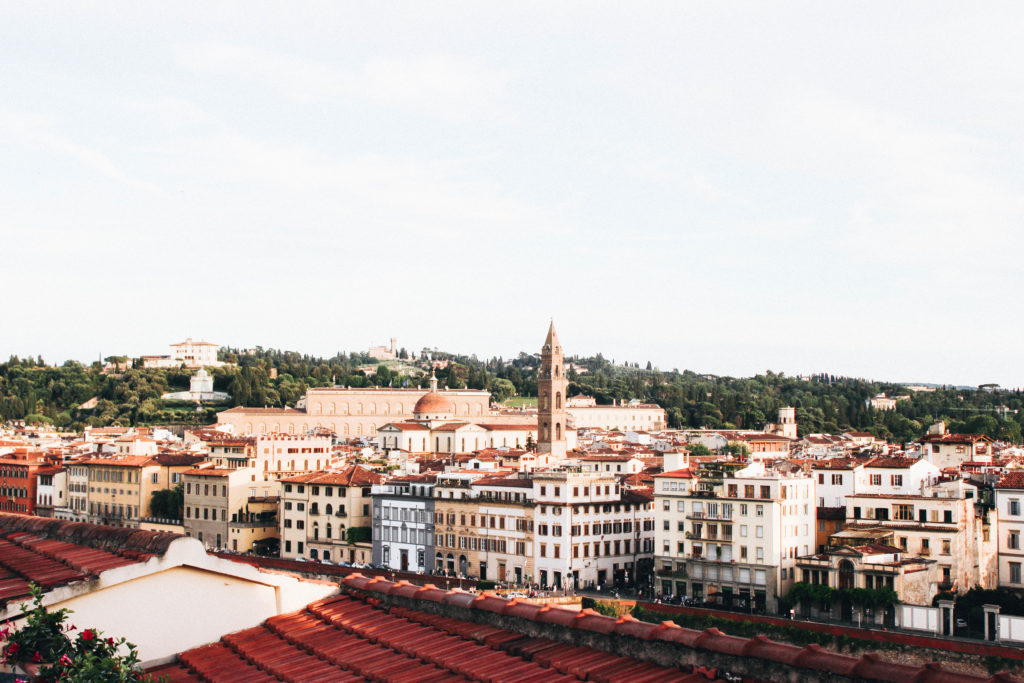 Florence is known for it's leather. I researched a few shops before we went, but on our way to eat at Il Santo Bevitore — one of the best restaurants in Florence — we found a sweet little shoe shop called Francesco's.
The owner spoke no English, but with the help of his son, I was able to commission a pair of leather strappy sandals, fitted to my feet.
And the FOOD. My goodness. The food was delicious everywhere — I'll never forget some of these meals. An American couple we met at the restaurant Sostanza told us they come every single year and the rest of the year dream about the butter chicken at Sostanza (which was incredible).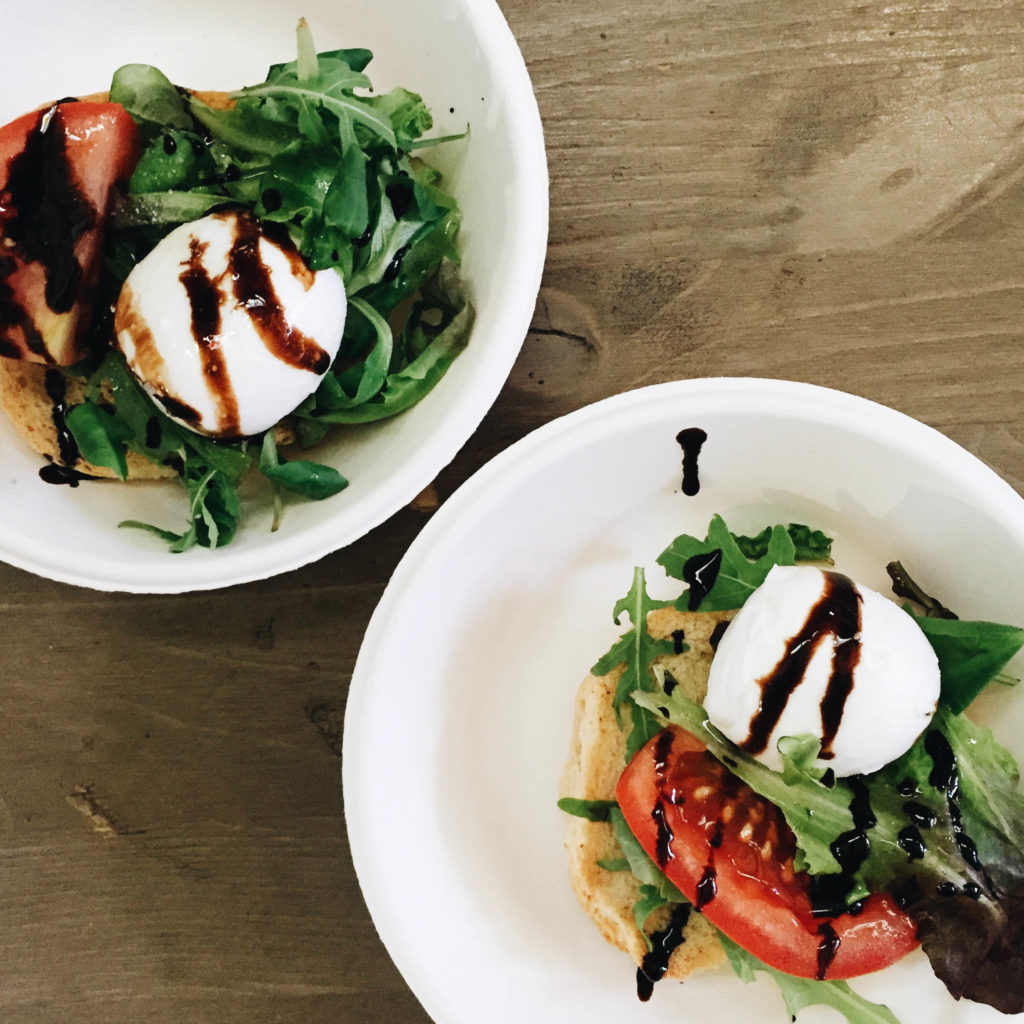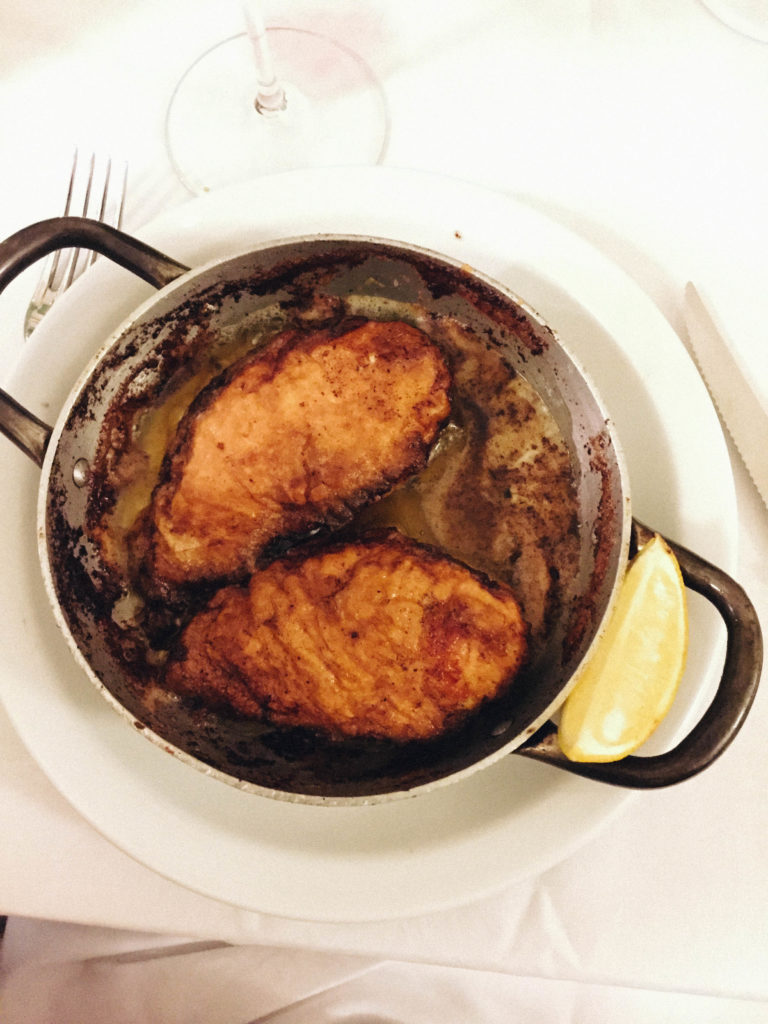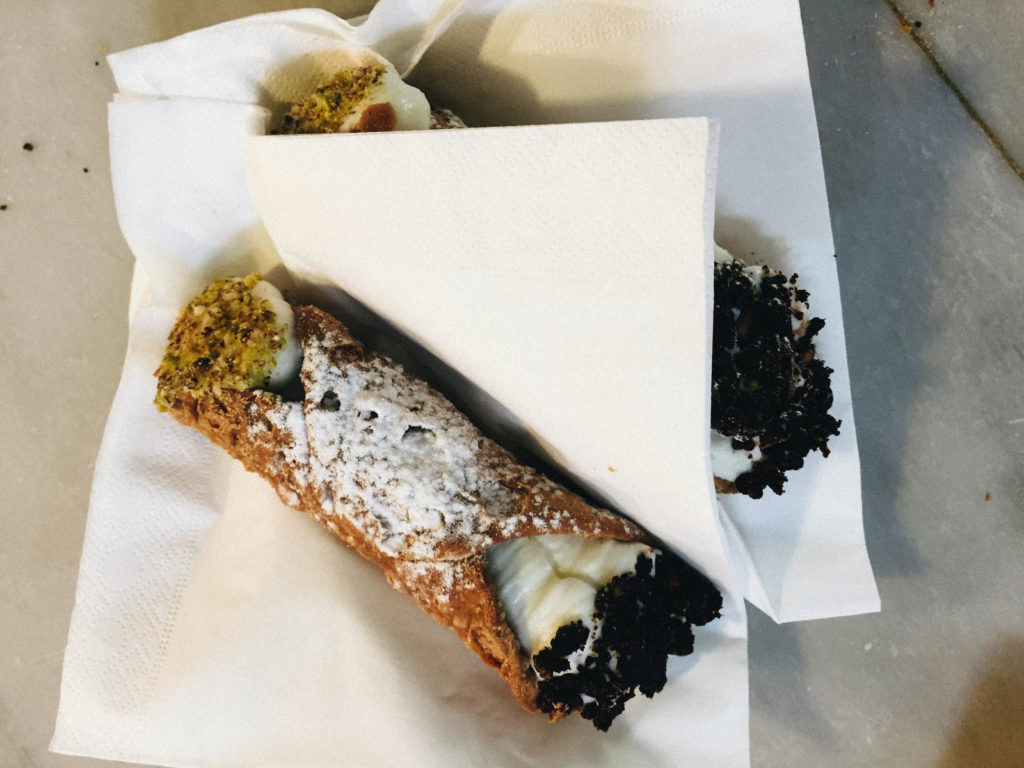 Florence was spectacular, and perhaps we'll be those people that go back every year when we're older and wealthier 🙂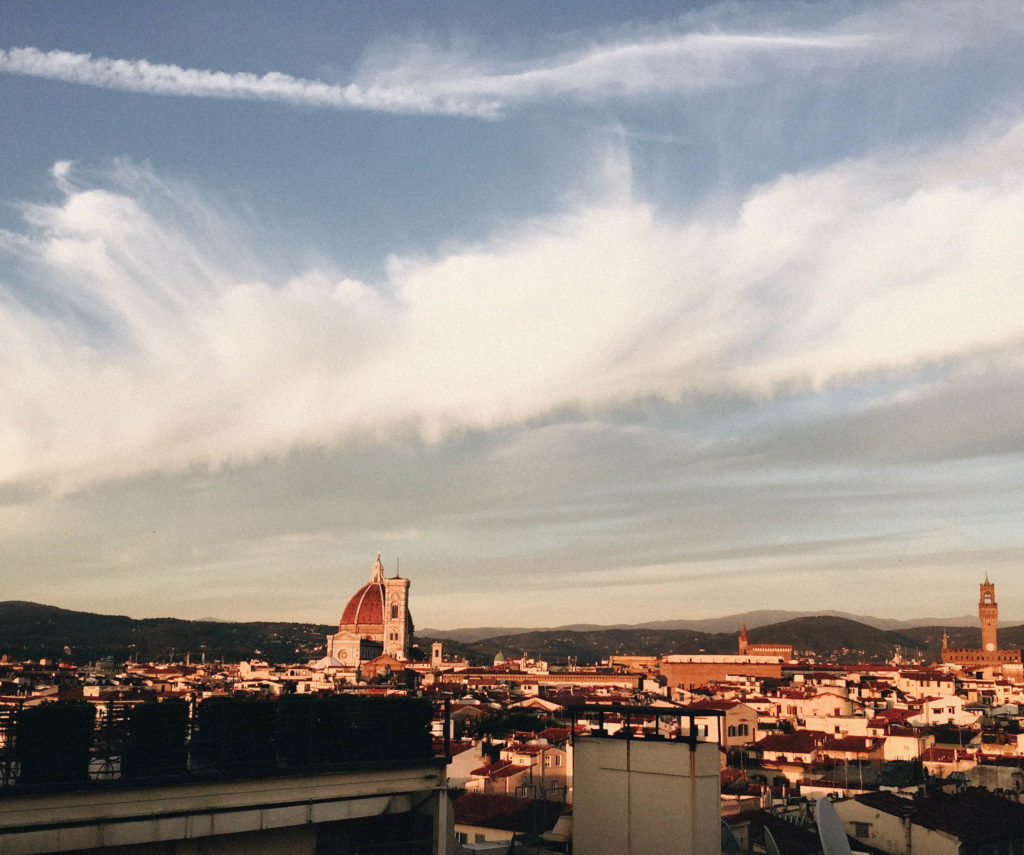 STAY
This was our AirBnB — I very much recommend it. It's in a perfect location to get to everything, it's large and comfortable, our host was so nice and sat down with a map and showed us how to get around and even gave us a bottle of Chianti!
EATS
Il Santo Bevitore — widely agreed to be one of the best restaurants in Florence. Every dish was great, especially the pasta. Call ahead for a reservation.
Sostanza — maybe the best meal of my life. Call ahead for a reservation. The butter chicken is earth-shattering, as was the amazing meringue cake dessert with sweet baby wild strawberries.
La Prosciutteria — close to the Uffizi and hits the spot — they make panini-like sandwiches to order. You choose the meat the cheese, and the spread. I'm a huge fan of San Daniele prosciutto.
Mercato Centrale — this was close to our apartment and totally amazing. We went here three times — it's basically a food hall with anything you could ever want — from salad to cannoli. Plus there's an Eataly shopping center upstairs, which is a great place to buy gifts.
Sesto — a cocktail bar on the top of the Westin hotel. Great views, and a really generous finger food buffet.
General foods to try: Gelato (everywhere), prosciutto, bistecca alla fiorentina (basically, giant steak), truffle pasta, aperol spritz cocktails.
DO
Uffizi Gallery — also a must-do. So much beautiful art! We got stuck at the top level though, and didn't have a lot of time for the lower levels, which are the best — in my opinion. Budget extra time for the lower levels.
The Accademia Gallery — go to see the David statue, but be warned — they are extremely disorganized and we had to wait 1-2 hours in line, even though we bought our tickets ahead of time for a certain timeslot.
Climb the stairs to the top of the Duomo — Definitely a must-do, but I would go first thing in the morning — at least an hour before it opens, if you're visiting in the summer.
The Duomo Museum — we went inside this museum (included in your ticket) because we were frustrated by the long line to climb the top of the Duomo, and were not disappointed. Has interesting relics (ahem, John the Baptist's finger, anyone?) a Da Vinci painting, and a Michelangelo pieta.
Piazzale San Michelangelo — a great spot to watch the sunset
Boboli Gardens — very pretty and nicely shaded. This was a good break from being in museums all the time.
General Advice: we regretted not buying the Firenze pass. It was so crowded at every attraction, even if you bought your ticket ahead of time, you still had to wait in a line. We thought of Firenze pass holders as smug, entitled line-hoppers, but were secretly jealous we didn't buy them.
SHOP
Francesco's — For custom leather shoes.
Mannelli — For beautiful leather bracelets that are totally affordable. I brought one back for my mom and sister-in-law, and myself. It's on Ponte Vecchio (the crazy bridge with tons of tourists and other jewelry stores), but it's great.
Davide Cerasi — for any other leather thing — we bought wallets, but I tried on a jacket and it felt like butter. A bit out of my price range, but if you're looking for a one-of-a-kind quality leather jacket, this is a great place.