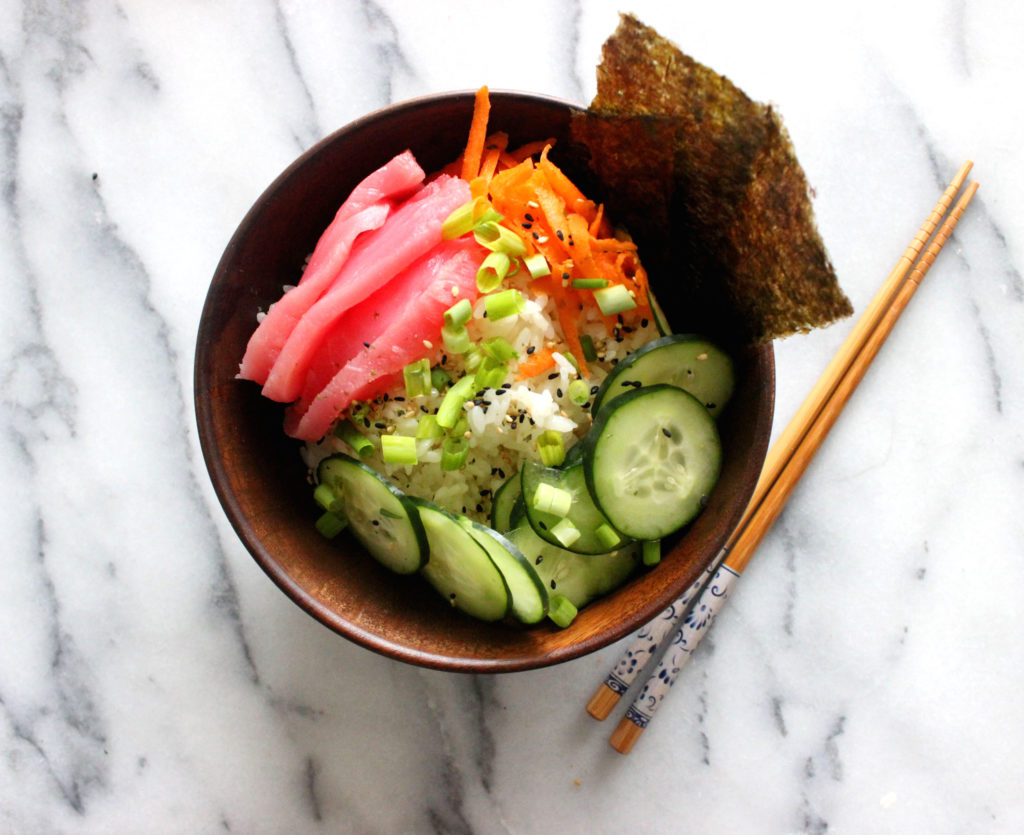 After the thrill of making resolutions and cleaning our house and getting psyched up to make lots of healthy changes to our lives this year, we both started our work weeks, and now we feel sluggish. I know I'm not the only one who thinks coming back after holidays is extremely difficult. I feel like I'm slogging through mud when my alarm goes off in the morning and I struggle to lift myself out of the warm, tangled comforter and face our cold apartment, cold water, and having to change out of pajamas.
The good thing though is that almost everyone around me feels the same way. My Facebook friends are taking lovely pictures of the coffee it takes to get them moving these mornings, many articles have been shared about boosting energy and staying strong to new year's commitments. It's the buzz and flurry of a new year, with my little world slowly stirring itself awake to face the new projects this season has in store.
I don't want to complain too much, because so far, we're doing great on our goals. We've been keeping our kitchen sink empty, washing dishes as we dirty them. I've been working out more  and being careful about what I eat and feeling really good about that. Except, I ate cookies for dinner last night. Just cookies. But hey, I had so many calories to burn since I ate barely anything for lunch! You do what you can.
I've been waking up earlier and spending time with God before I start my regular routine- which makes me feel grounded and content early in my day.
Around the middle of last year, Hawaiian poke bowls were having a moment. Raw fish with rice, and extra flavorings and sauces really hit the spot last summer. So I thought, well hey, I want something refreshing and filling at the beginning of the year too. So here is a deconstructed sushi roll- a sushi bowl, if you will.
Sushi is probably my favorite type of food. If I had to choose one thing to eat for the rest of my life it would probably be sushi. There's so much variety! Plus, it fills you up, but doesn't leave you feeling tired or heavy- it's the best kind of filling.
Though this may be a simple dish, it is quite flavorful, texture-rich, and satisfying- the perfect health food. The rice is sticky due to being cooked with Dashi Kombu seaweed, and the ginger lime sauce is sweet and salty and bright on the tongue. The best descriptor word for this bowl is fresh. And delicious. That's two words, but they're both true, so there.
Sushi Bowls with Sweet Soy Ginger Lime Sauce
Ingredients
For the Rice

3 cups of sushi rice
3 1/2 cups of water
3 tablespoons of unseasoned rice vinegar
1/2 teaspoon of salt
1/2 sheet of dashi konbu (thicker seaweed than nori, found at Whole Foods and most Asian food supermarkets)
For the Sauce

1/4 cup of soy sauce
1/4 teaspoon of lime zest
juice of 1/4 lime
1/2 teaspoon of ginger
3 tablespoons of white granulated sugar
1/2 teaspoon of corn starch
For the Toppings

Sushi-grade ahi tuna or salmon, found at some specialty groceries & Asian supermarkets, if not, steamed salmon would be delicious in this bowl
shredded carrots
thin-sliced cucumbers
red chili sauce or Sriracha (optional)
furikake seasoning (optional)
nori seaweed(optional)
Instructions
For the Rice:

Rinse the sushi rice in water to get out any dirt or debris
Bring water, dashi konbu, and rice to a boil in a medium saucepan that has a fitted lid, on high heat. Cover when boiling, reduce heat to medium-low and cook for about 25 minutes, until rice is puffy and the water has mostly evaporated.
Test the rice after 25 minutes, if it is soft, it is finished, if not, add a little extra water and cook a few more minutes with the lid on the pan.
For the Sauce:

Combine all ingredients for the sauce in a small saucepan and stir well, so that there are no chunks of cornstarch undissolved.
Cook over medium heat until the sauce begins to bubble.
Take the sauce off the heat and bring completely to room temperature to allow the sauce to thicken.
To Assemble

Slice sushi grade fish very finely and serve bowls with your preferred amount of vegetables, sauce, seasonings & nori.
Enjoy!
http://thebayleafkitchen.com/sushi-bowls/