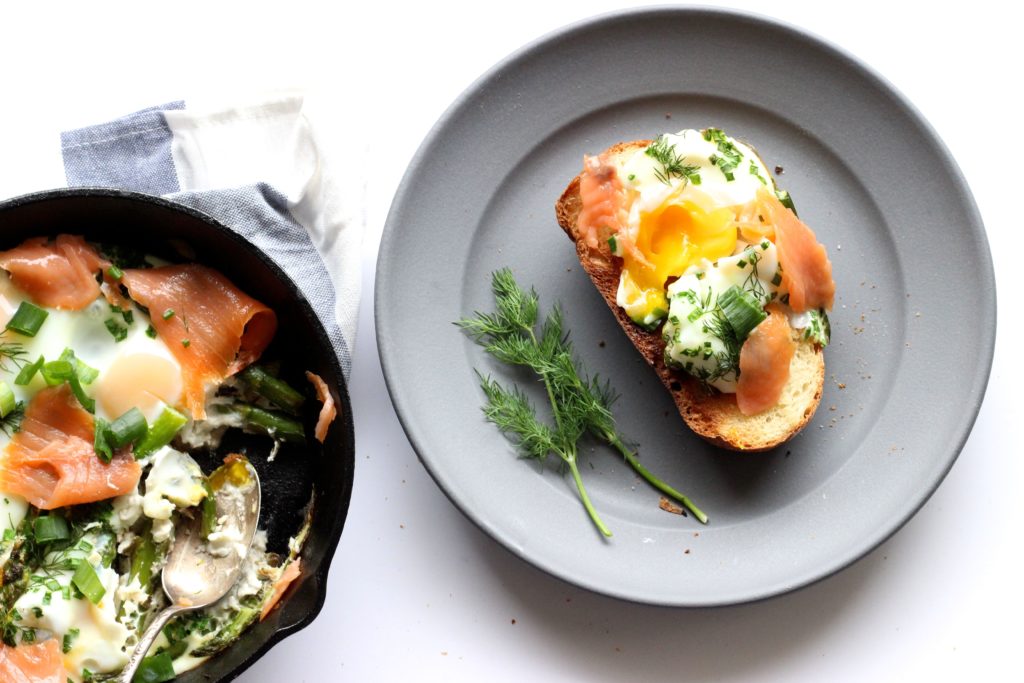 It's the first day of spring and I'm so excited for brighter evenings, leaves coming back onto trees & the reappearance of green vegetables!
While potatoes, beets, carrots, other hardy root vegetables are delicious and there are no end of creative recipes to use them in, sometimes you just want some fresh peas, & especially for me, asparagus.
I'm going to keep this post short and sweet because we just celebrated Jonathan's birthday with a 2-day long Harry Potter movie marathon and I'm exhausted. We watched hours of movies with good friends popping in and out of our home, I baked treacle tart, chocolate cake, tried out this recipe for butterbeer (it was ok…but I think sweet + beer don't mix so well), and pulled together pizza, a build-your-own pasta bowl bar, & multitudes of snacks, dips, & the like. Overall, a great weekend to celebrate a great guy and the fact that we just finished reading the whole Harry Potter series out loud to each other (which took us over a year in total).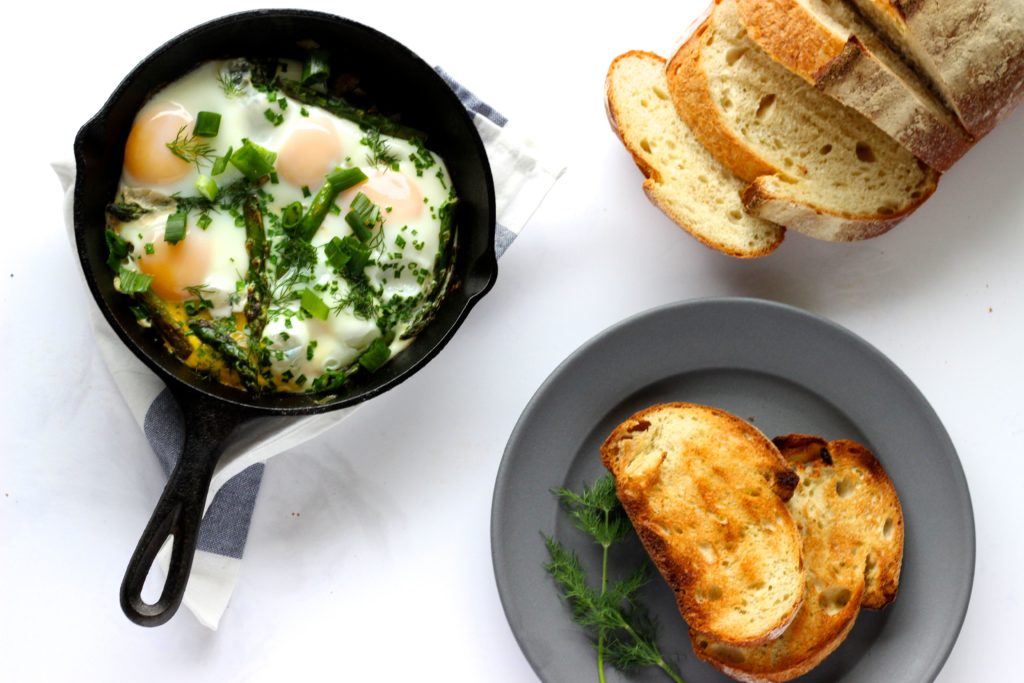 So with that, this is a recipe for a springtime brunch meal that I ate for lunch and dinner the day after I made it, and was so very satisfied. Brunch, as you probably know from this recipe, is my favorite meal to eat out – and so whenever I decide to make it at home, I always want to make it special and delicious.
Smoked salmon tops off this baked skillet, with asparagus laced in between the eggs, and gobs of creamy goat cheese at the bottom. Spoon it atop some toast and sprinkle extra dill & chives and you have the perfect springy dish.
Spring Asparagus and Smoked Salmon Baked Eggs
Ingredients
5 eggs
2 oz. goat cheese
3 tbsp fresh chopped chives
2 tbsp fresh chopped dill
2 chopped green onions
1 bunch (about 8-10 spears) of asparagus
1 tsp. salt
2 oz. smoked salmon torn into shreds
1/2 tablespoon butter
Instructions
Preheat oven to 415 degrees Fahrenheit.
In a medium, about 10 inch, cast iron skillet, melt the butter on the stovetop on medium heat. Chop the asparagus into 1 inch long sections, discarding the last stalk-end 1 inch (these are a bit too tough for my taste). Saute the asparagus until lightly browned and softened slightly.
Add the goat cheese to the skillet in about 1/2 teaspoon increments around the bottom of the skillet, spaced around evenly. Sprinkle the chopped herbs and green onions evenly on the bottom of the skillet, too. Reserve about 1 tablespoon total of the herbs and onions to sprinkle over the top of the skillet once it has been baked.
Crack the eggs into the skillet, spacing them slightly apart. Take care not to break the yellows.
Place the skillet into the oven and bake for 10-13 minutes, until the whites of the eggs have just set.
Take the skillet out of the oven and distribute the salmon over the top. Garnish with the reserved 1 tablespoon of herbs and onions.
Serve on toasted bread. Enjoy!
http://thebayleafkitchen.com/salmon-asparagus-baked-eggs/