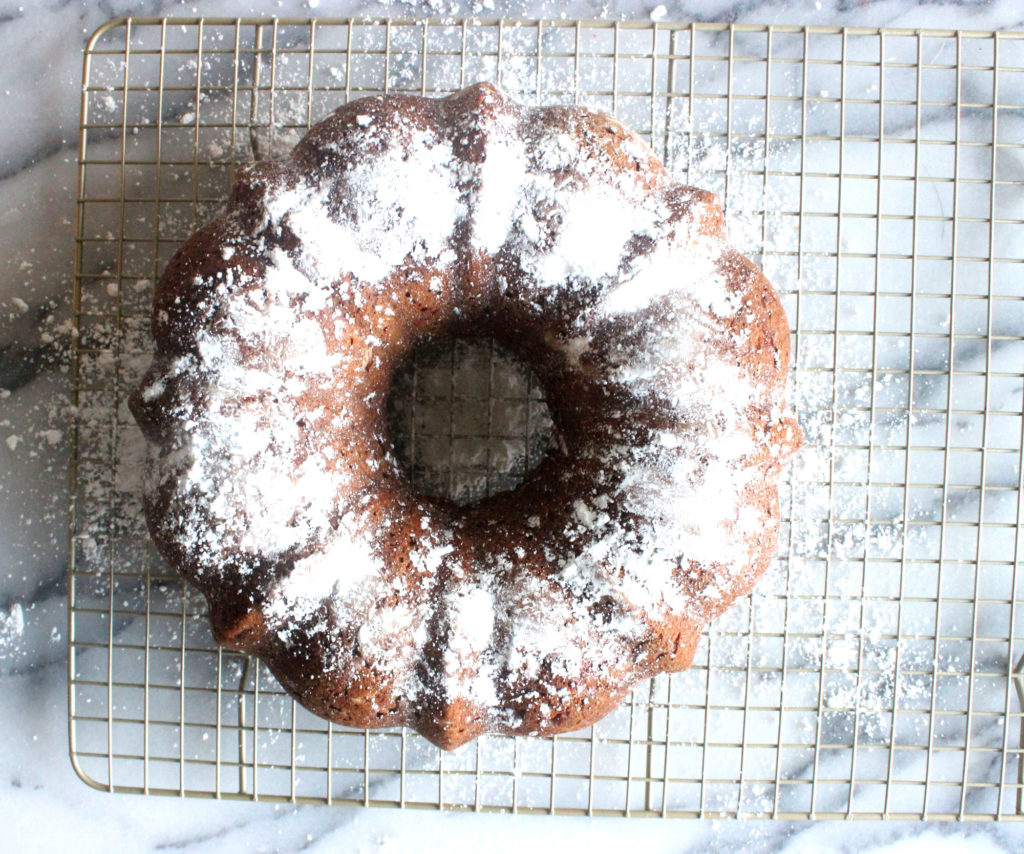 Merry Christmas!
At the start of college I decided to join the Women's Choir. It was a good decision in many ways, except that I couldn't really read music (I still can't, really), and our conductor was a perfectionist. We tried learning a song in Latin by first just humming the notes to get them right. But this ended up taking our group a full month of practice, and by the end, we had missed the show we were supposed to sing it at, and were coming up on our Christmas performance, where we were to sing Handel's Messiah and had barely practiced any of that music.
It was a bit stressful for me, because Handel's Messiah is notoriously difficult in some stretches. Lots of falalalala-ing for multiple seconds with controlled vibrato and varying notes. I ended up just copying the voice of the talented alto standing next to me.
But on the night of the performance, it was truly magical. I got to wear a full length black velvet choir dress and pearls, hold a candle taper and sing "And the GLOOry the GLORY of the LOOOORD" and "this THIS is CHRIst the king."
I bought the CD of our performance and now it is the soundtrack of every Christmas season.
Every Christmas and Thanksgiving, my mom insists on making breakfast. This Thanksgiving, that was the only homemade thing she ended up making —scones and a fancy scramble, sausages and bacon. Thanksgiving dinner we ordered from a restaurant. On Christmas morning, she makes basically the same thing: some scone, scramble, protein. She once tried to get us to eat before opening presents. But then learned to never stand in the way of children stampeding on Christmas morning.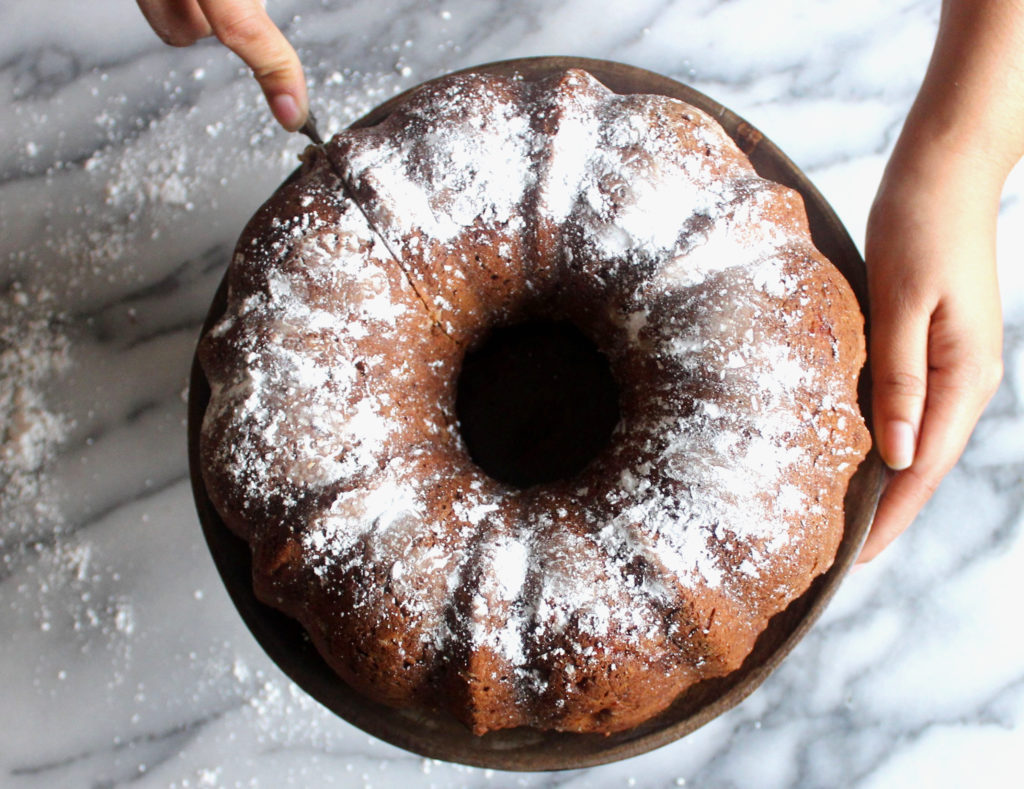 Breakfast is hands-down my favorite meal of the day. So Christmas Morning breakfast is a tradition that I really don't mind. And now that I'm older, I think I look forward to Christmas breakfast more than even opening presents.
This bundt cake is more along the lines of a breakfast cake. It isn't too sweet, but has all the spices and flavors of Christmas like pears, nutmeg, cinnamon, and I added cardamom. It goes great with a huge cup of warm coffee. Make it in this weeklong stretch of family and friends and holidays before New Year's.
Pear and Persimmon Bundt Cake
Ingredients
3 1/2 cups of flour
1 cup of olive oil or vegetable oil
1/2 tsp cloves
1/4 tsp nutmeg
1/2 tsp ginger
1/2 tsp cardamom
1 tsp cinnamon
2 tsp baking powder
2 tsp vanilla extract
1 cup of light brown sugar
1/2 cup of white sugar
1 overripe pear
1 overripe Hachiya (heart-shaped) persimmon
3 eggs
Instructions
Preheat oven to 350 degrees Farehnheit.
In a bowl, mash the pear and persimmon until the chunks are very small and uniform. Set aside.
In another bowl, combine eggs, olive oil, sugar, and vanilla extract.
Add mashed fruit to the bowl with the eggs and stir completely.
In a separate bowl, combine flour, spices, and baking powder.
Slowly add the dry ingredients to the wet ingredients with large mixing motions. Stir until just incorporated, taking care not to overmix.
Spray a bundt pan with non-stick spray, or oil the sides liberally.
Pour batter into the bundt pan and bake for about 40-45 minutes. Checking at 40 minutes and every 5 minute interval until a toothpick stuck into the sides comes out clean.
Take the bundt out of the oven and allow to cool for about 3 minutes before turning the pan over onto a plate.
Enjoy!
http://thebayleafkitchen.com/pear-and-persimmon-bundt/