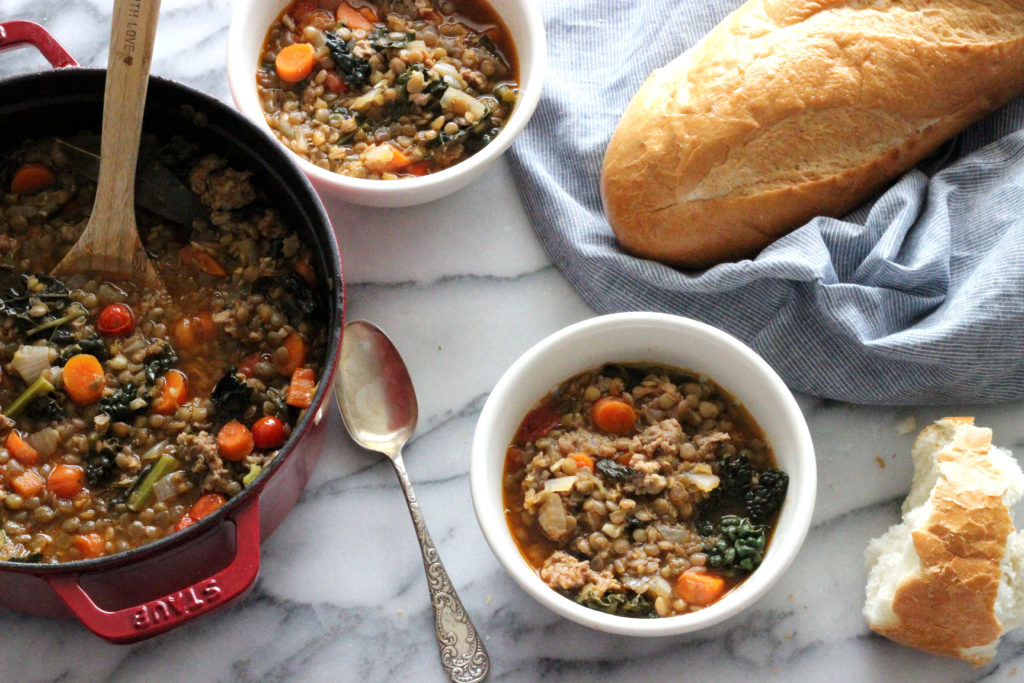 Even though I admit, I like to post fancier time-consuming dishes for this blog, our weeknight meals are pretty no-fuss.
I usually cook a big pot of soup or a chicken, rice, and vegetable dish that we chip away at every evening. It's sort of like meal-planning because it's a bit of work up-front, but definitely saves a whole lot of energy, time, and probably money, because we don't need to order take-out when I don't want to cook on a week night.
Cooking, for me, is fun and refreshes my creativity. It's my favorite weekend activity, because I spend all week looking at tasty things on Instagram and Pinterest and have a growing list of foods I want to make. On the list right now: pretzels, souffles, macarons, dutch baby pancakes, the perfect buttermilk biscuit (which I tried out this weekend! Still looking for the perfect recipe, though, so I'll be making them again in the near future), chocolate brioche wreathes, and of course, the enigmatic croissant.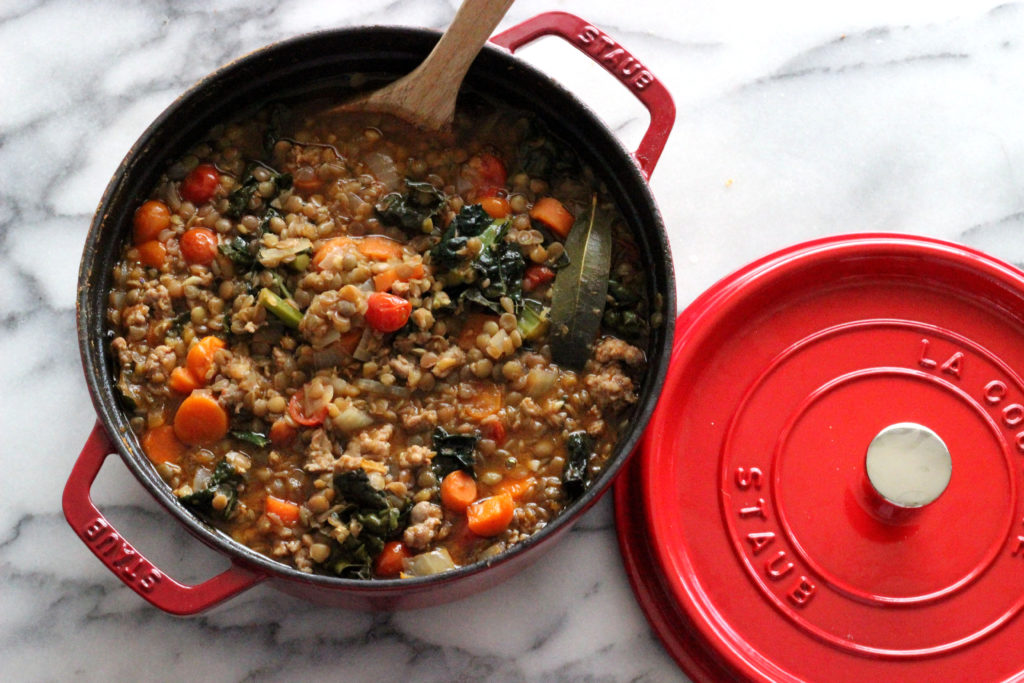 However, weeknights I get home late, so I often feel STARVING. We run into the house, grab out some bowls, spoon in whatever food we made, microwave, and shove it into our faces. Maybe not that crazy. But that's what it often feels like!
So here are some guidelines I adhere to when making something for the week:
It must be tasty.  Though this is super obvious, it's very very important, especially if you plan to eat the same thing for 4 days straight. It must be pretty awesome.
It must be nutritious. Because I'm definitely not thinking about nutrition when I'm hungry, so I need to put that extra effort in on the weekend to make sure I cook some vegetables along with whatever else I'm making
It must be easily microwaveable or easy to put together. As little work as possible is the name of the game on a weeknight. These sushi bowls are a great example of an awesome weeknight meal and are on regular rotation in our house.
By way of introduction, let me just say, Jonathan is NOT a soup person. His family never really ate soup, and he never grew to love it the way my family does. Soup, for me, is naturally what I eat every night during the fall, winter, and early spring. I love it: its varieties, its accompaniments. So when I first made this soup for our whole week, I was surprised and delighted to find that Jonathan actually likes it! He calls it his favorite soup ever, and that's high praise.
This is so easy to make. The lentils don't need to soak, and all the ingredients are delicious and hearty, the addition of vegetables makes the soup brighter and less just like brown mushy lentils, and the whole thing tastes good for a whole week. You can easily make this a vegetarian meal by omitting the sausage and adding any vegetables you'd like. This is one of our top weekly rotational meals that I make during the winter months.
Easy Lentil and Sausage Soup
Ingredients
3/4 of a 16 oz. package of lentils
1 quart of beef stock/broth
1 16 oz. package of hot or mild ground italian sausage
3-4 carrots
1 can diced tomatoes, drained, or 1 package of cherry tomatoes, halved
1 tbsp. tomato paste
1/2 yellow onion, diced
5-6 leaves of chard
1 bay leaf
1/2 tsp pepper
salt to taste
Instructions
Cook the lentils according the to instructions on the back of the package, but only use 3/4 of the bag's contents. Rinse to take off the extra bits and coverings. Set aside in a large soup pot.
In a frying pan, cook the ground italian sausage and the onions until the sausage is no longer pink in the middle and the onions are translucent. Drain the fat and add to the soup pot.
Chop the carrots and chard into bite-size pieces. Add to the soup pot, along with the canned tomatoes and paste, bay leaf, and pepper.
Add broth to the pot and bring contents to a boil on high, then turn down the heat and allow to simmer, covered, for about 15 minutes, or until the carrots are soft
Enjoy!
http://thebayleafkitchen.com/lentil-and-sausage-soup/