I was introduced to the concept of afternoon tea at a very young age. My mom and I used to dress up and wear fancy hats and frequent the tea houses in our area. Scones and mini-tea sandwiches and delicate desserts were always such a treat, and "High Tea" was my birthday party theme for many years in a row.
Over time, the tea-houses near us closed one-by-one. There used to be one on the main street of our town with a "Loch Ness Monster" tea sandwich – a clever rebranding of a regular old tomato & cheddar sandwich. Another one introduced us to grown-up pigs in a blanket, sausage rolled up in puff pastry. But always the star that I continue to replicate were the scones. When I was very young, along with putting at least 3 sugar cubes in each cup of tea, I'd scarf down the scones and use my fingers to scoop up and eat whatever accompanying citrus curd or clotted cream was provided.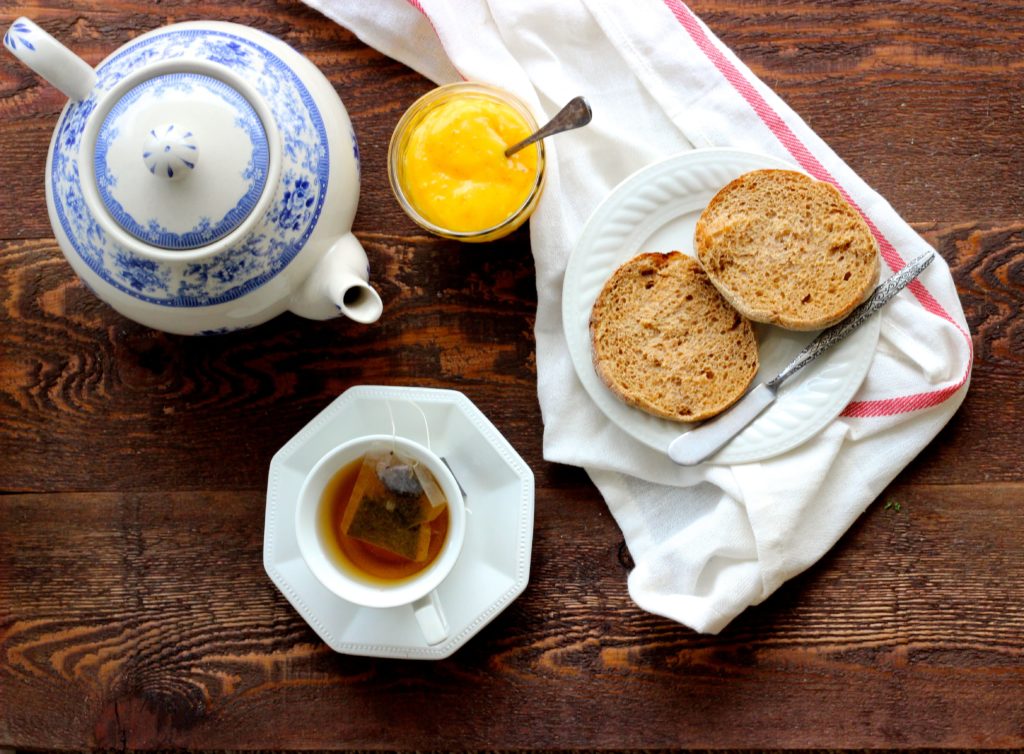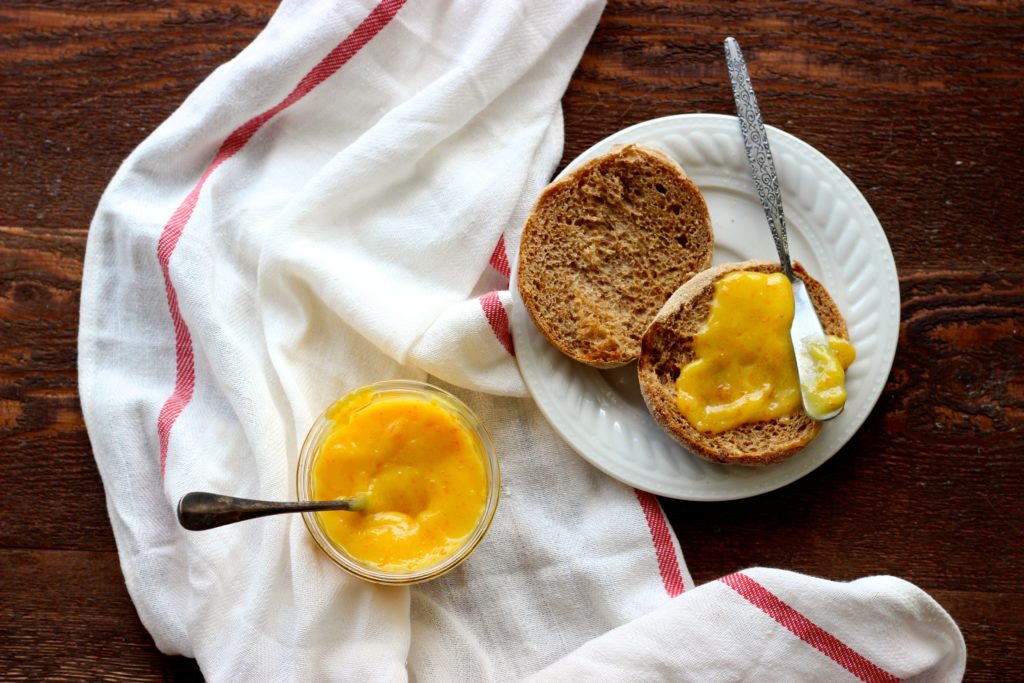 Kumquats are a newer discovery for me. After finishing up the school year, I stayed at my college an extra month one year to take a summer class, and discovered that through the month of May, a hoard of kumquat bushes burst into bloom near the administrative buildings. It was such a novelty to discover from my friends that you can actually eat the peel! (My dad thought I was trying to play an April fools joke on him when I told him to eat the whole thing).
When eaten raw, kumquats are very tart, but something in the peel counterbalances the sour and helps the add a sweet note to the fruit – eating the peel is essential to the kumquat experience! When you grind them up and cook them into fruit curd, kumquats lose their mostly tart taste and become extremely sweet and citrusy, so I like to add a little bit of sour back in with lemon juice. I was inspired by this lovely recipe for lemon curd by Ina Garten, that has so far, never failed to produce a lovely curd.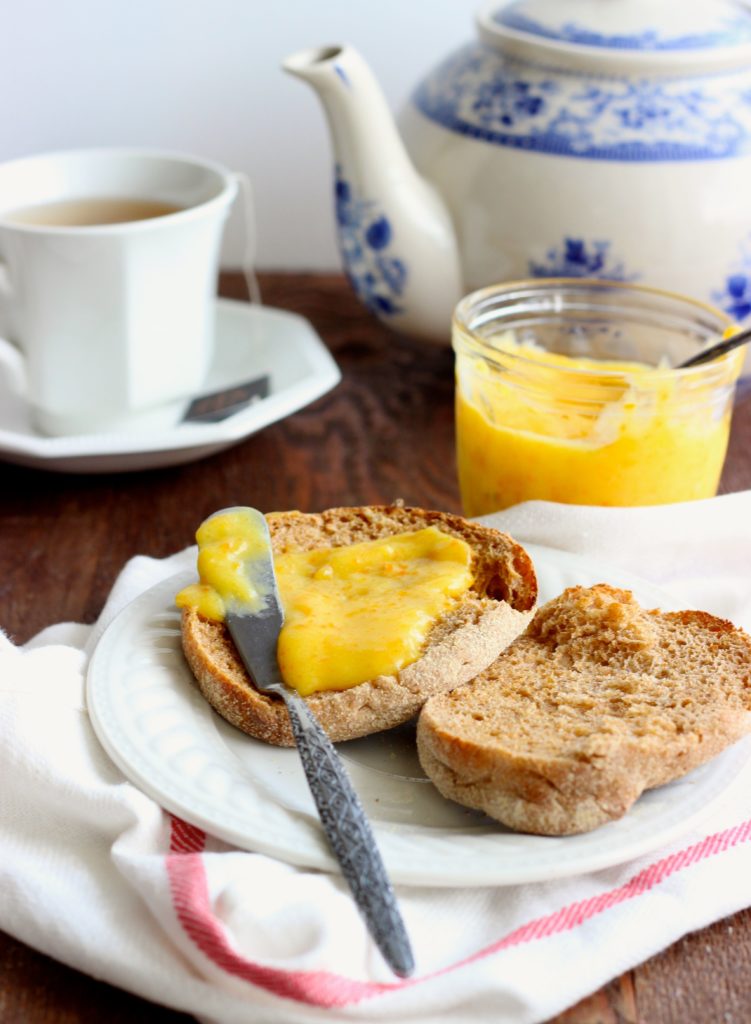 Ingredients
1 clamshell container of kumquats (about 8 oz.), roughly chopped into halves and quarters
1 cup sugar
1 tbsp lemon juice
3 eggs
1/2 stick of unsalted butter
pinch of salt
Instructions
In a blender or food processor, combine chopped kumquats, sugar, & lemon juice until well blended.
Transfer into a large bowl.
Crack the eggs into the large bowl and add in the butter and salt.
Using a hand mixer or stand mixer, cream the butter and eggs into the kumquats. The resulting mixture will be very runny.
Add the mixture to a medium saucepan on medium-high heat.
Stir frequently until the curd begins to solidify at about 170 degrees Fahrenheit or you can trace a distinct line on the back of a spoon covered in the curd.
Pour into a mason jar or other container and allow to cool at room temperature until warm.
Refrigerate until cold.
Serve with scones or on toast or in a cake. Enjoy!
http://thebayleafkitchen.com/kumquat-curd/