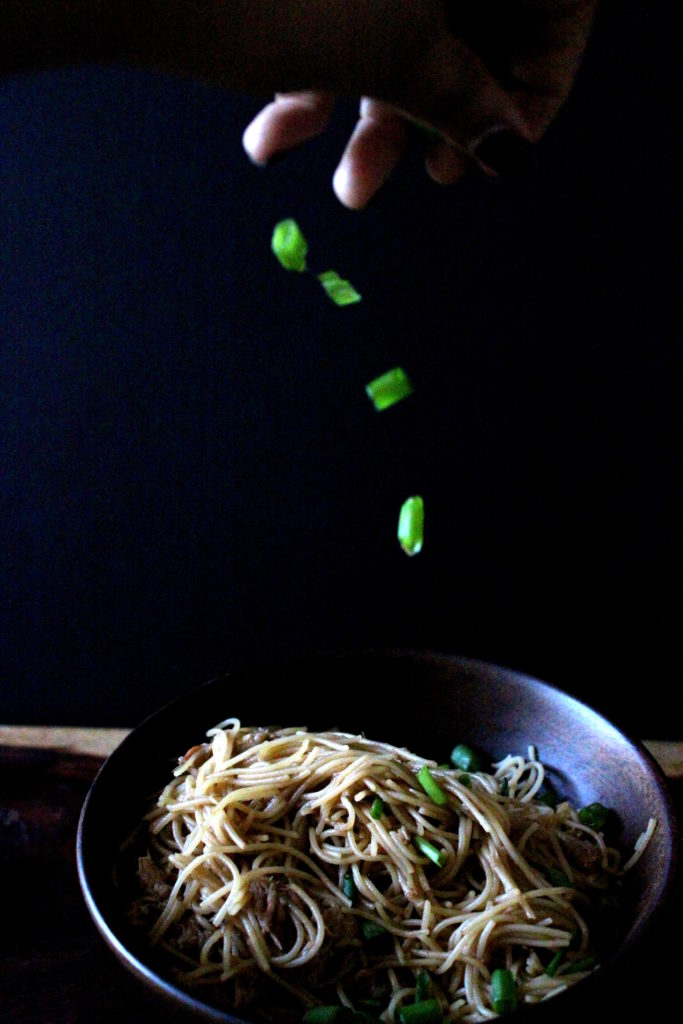 On our honeymoon, Jon and I stayed in London, among many other cities and countries we visited on that amazing trip. London was the city I was most excited for, but was the most "meh" to me. Though it was exciting to see all the book and author-related spots, I think my main problem with the city wasn't with the city at all. We stayed in extremely ugly hotel that was so far from anywhere we wanted to visit. And therefore I learned an important travel lesson: where you stay is crucial to how you perceive a city. My priorities: staying somewhere close to points of interest, feeling clean enough to be comfortable sleeping on the beds and walking around barefoot, and private enough to where you can't hear the people snoring on the other side of the walls.
One day stands out in my memory as wonderful from our time in London. It was our first full day in the city and we had packed it with activities. We started out at London Tower, and made our way through the old fort with our touristy audio guide, marveling at the crows whose lineage has been carried out in the Tower for centuries. And of course, the Crown Jewels. I think, as a child who grew up with gaudy princess crowns, it never fully sank in that those diamonds and jewels on the queen's crown, scepter, etc. are actually real.
And then, of course, it started to rain. It poured as we crossed over Tower Bridge as we tried get some warm lunch before standing in the rain for hours to watch a matinee performance of Julius Caeser at the Globe Theater. 
I had read about Borough Market in a few travel blogs, and I'm always up for the food cart/truck format for meals. Part of the market was also conveniently covered and heated, and so we were able to shelter from the rain with our food. We split up. Jon picked some artisan bratwurst from a booth with an umbrella and the delicious smell of grilled onions.
I picked an amazing noodle dish from an Asian food cart- because Asian food, and especially, Asian noodles- are always my food of choice. On the menu, these were "carmelised soya noodles," and after searching desperately for a recipe online, I only then realized that the British say "soya" for soy sauce. They were perfectly slurpable and warm and ever since, I've had a soft spot for Asian noodles whenever it's cloudy outside (which is not often in California, but still…). That day in London, I took a bite of Jon's bratwurst, but felt the first pangs of selfishness in our marriage when I was supposed to be freely sharing my noodles. We all have our vices, I guess…
Carmelized soy sauce may sound a bit weird, but trust me, it's the most delicious and satisfying noodle dish in my recollection. The soy is not overwhelmingly salty, and only barely sweet. It's the perfect warm, sauce-and-noodle dish that warmed me up in rainy London (even my socks were wet, guys). I was so happy when I stumbled across this recipe from Mandy's blog, I copied her methodology for creating the sauce because, the first time I made this, I burned the sugar. So this time, I wanted to do it with a little bit of guidance. Mandy's directions are on point.
When you make this, be sure to add the soy sauce and other ingredients exactly after the sugar has become liquidy and warm brown. Do not let it turn to a darker caramel color. And if the sugar seizes into a large lump, patiently stir the mix over low heat, and it will melt again. I added crab to this dish because the rice noodles dish reminded me of the cult favorite: Dungeness Crab with Cellophane Noodles from The Slanted Door restaurant in San Francisco. I LOVED those noodles, so I thought they would benefit from a little caramel soy. And they did!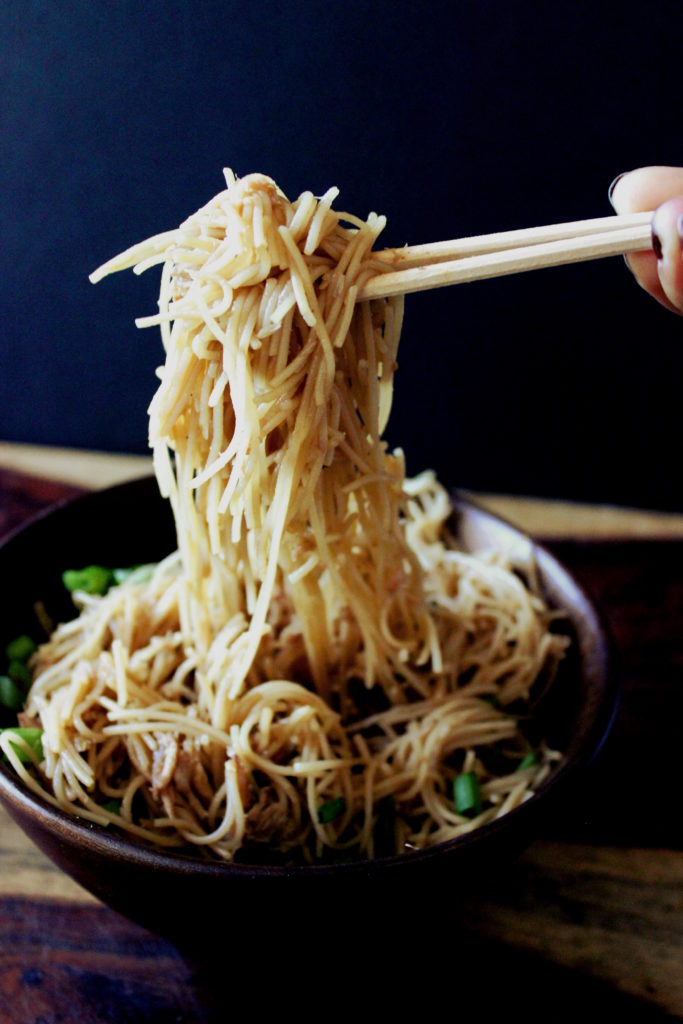 Caramel Soy Noodles with Crab

Ingredients
The Sauce:

3 tbsp + 1 tsp of soy sauce
1 1/4 tsp. of fish sauce
1/4 cup of sugar
1/4 tsp sesame oil
1/2 tsp Sriracha sauce
4 chopped green onions
2 smashed and peeled garlic cloves
1 tbsp vegetable oil
The Noodles

1 package of rice noodles
8 oz. fresh, shelled crab (I used packaged fresh crab from the seafood counter)
Instructions
In a small saucepan warm oil over medium heat. Add green onions and cook until not-quite charred, but slightly browned and crispy. Spoon green onions into a bowl and set aside.
In another bowl, combine soy sauce, garlic, fish sauce, sesame oil, & Sriracha.
In the same saucepan as before, over medium heat, add the sugar and melt until the sugar is liquidy and very light caramel brown. Take pan off the heat immediately and add in the soy sauce mixture. The pan should hiss a bit and bubble up, but then settle down. The sugar will harden, so continue to stir. On the same burner as before, on low heat, continue to stir the mixture until the sugar has completely dissolved again. Turn off the heat and let the pan cool on the burner while you prepare the noodles.
Prepare rice noodles according to the package directions.
When ready to serve, warm crab in the microwave about 30 seconds, and combine sauce with the noodles. Enjoy!
http://thebayleafkitchen.com/carmelized-soy-noodles-with-crab/