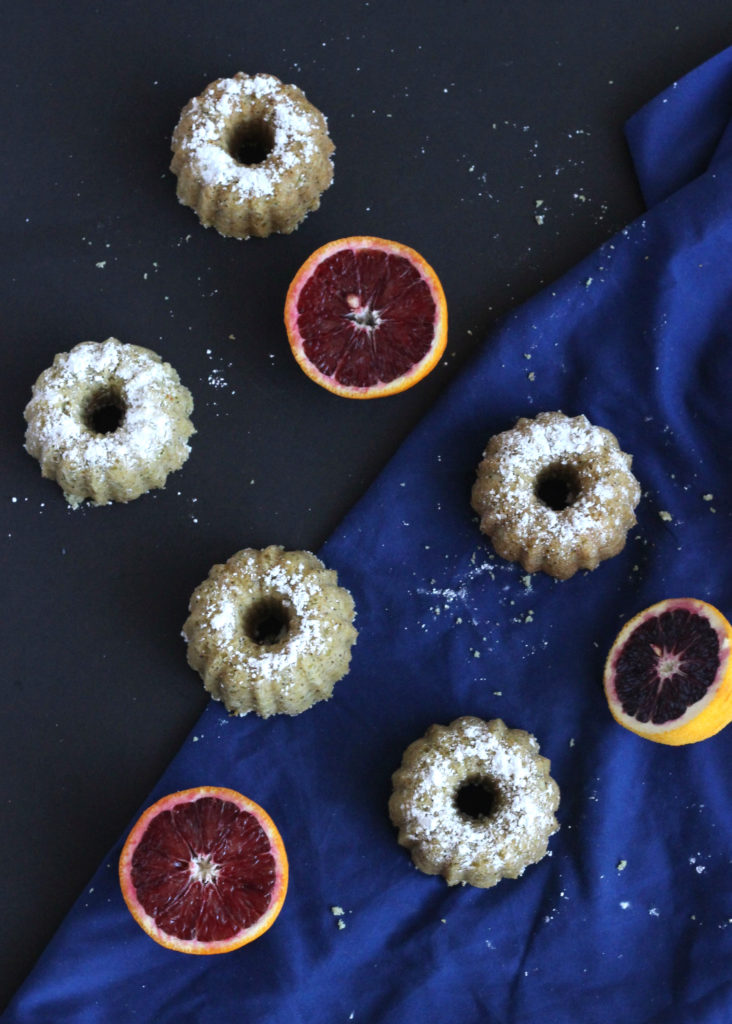 First of all, I want to thank Jonathan, the MVP for trying all 8 of the test muffins, cakes, bundts, etc. it took me to get this recipe right. I was planning to share a recipe like this WAY back in the month that I started – August/September. But back then, I was trying to make it with tangerines and just could NOT get them to taste anything like citrus. In one of the outtakes of this recipe, I frustratedly pulverized an entire tangerine, peel and all, put it into the dough, and still couldn't taste the fruit. Talk about stressful.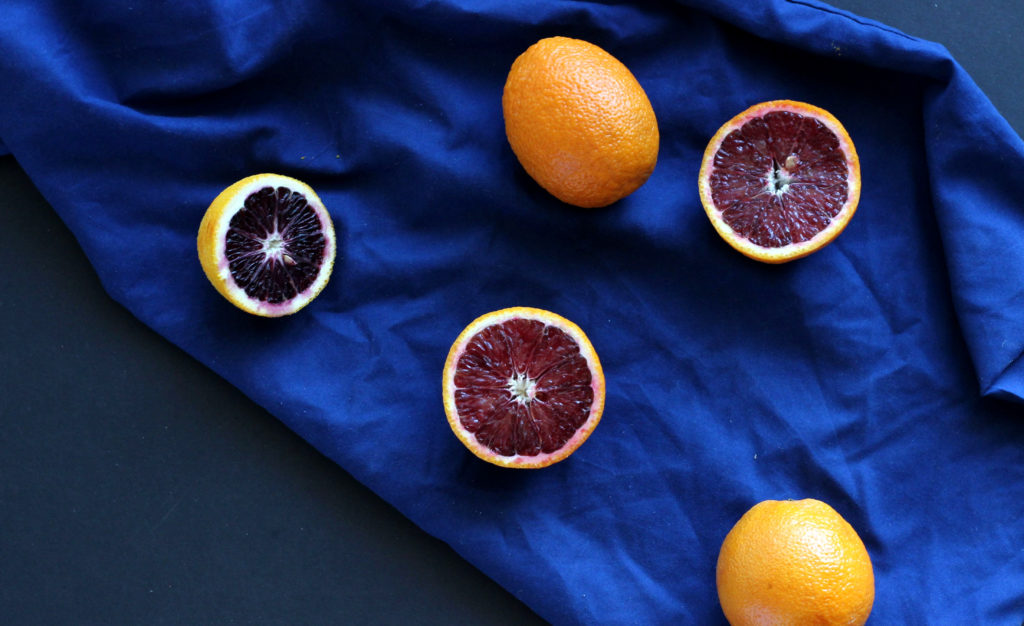 To give you, dear reader, a sense of the scope of my tries, know that I've made this recipe with full fat Greek yogurt and nonfat Greek yogurt, European-style butter and unsalted plain butter, buttermilk, tangerines, creme fraiche, etc. etc. And finally, after 8 tries, we have a winner!
"Why didn't you just give up after … # of tries?" someone might ask.
Well that's a great question.
I think it's because I'm obsessed with lemon poppyseed muffins, the idea of using alternate citrus to make them, and the fact that for every test run, the people I fed it to all said they loved the texture of the muffin, but the flavor wasn't quite right. After a record-breaking number of tries – I have it!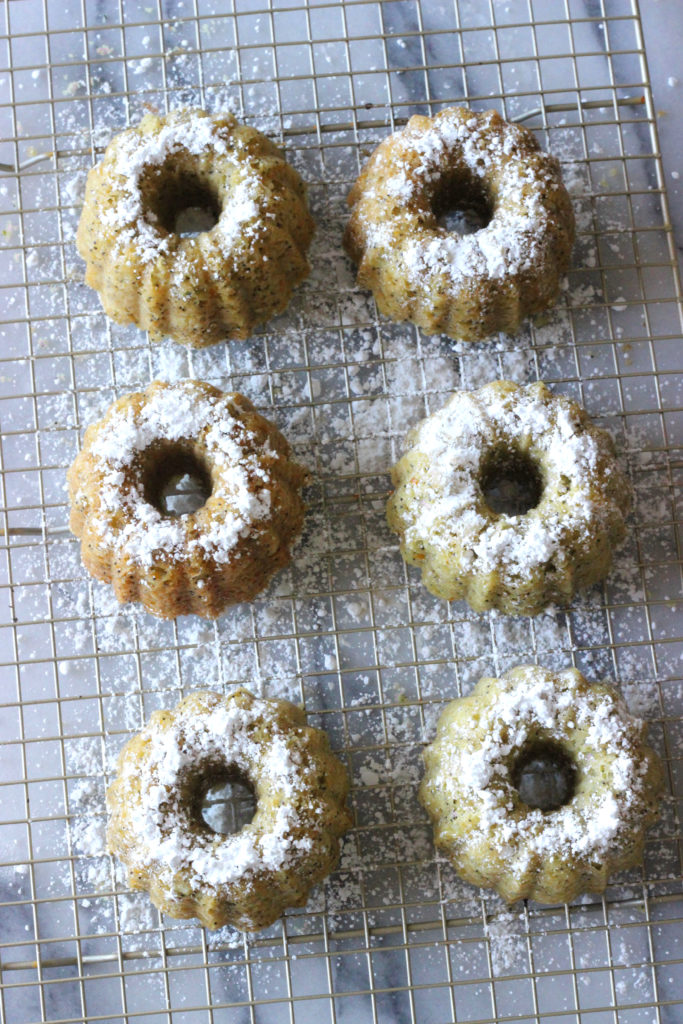 Blood oranges are definitely the star of the season right now. Their reddish-purple color is exciting. It's like they are disguising themselves as grapefruits but are much tastier, and sweeter. Whole Foods describes them as having a "hint of raspberry" which I think would actually be a great flavor combo idea: raspberry & blood orange…hmm…
Anyways, please enjoy the fruit of my labor (ha. puns.), and bake up some cute blood orange poppyseed mini bundts for people you love. Or just for yourself. Either way.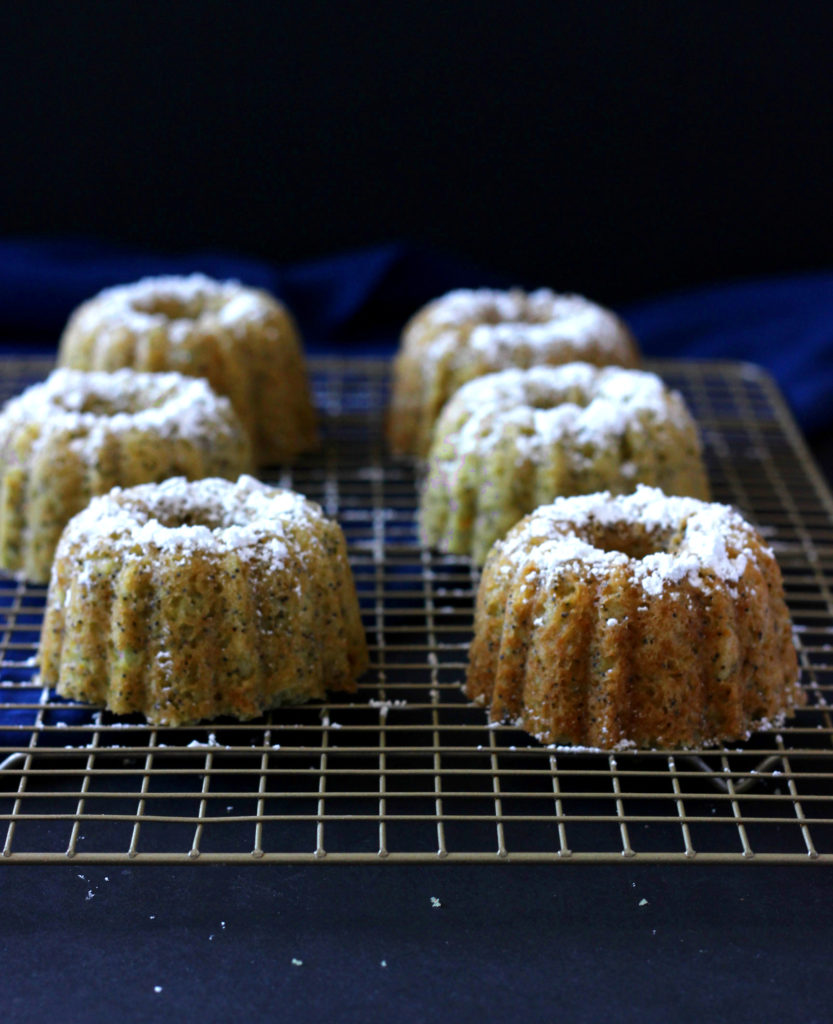 Blood Orange Poppyseed Mini Bundt Cakes
Ingredients
juice from 1/2 of a blood orange (about 1/3 cup)
zest of one blood orange (about 1 1/2 tablespoons)
2 cups all purpose flour
2 tsp baking powder
1tsp baking soda
1 tsp salt
1 cup sugar
2 sticks (1 cup) of melted butter
1/2 c nonfat Greek yogurt
2 eggs
2 tablespoons of poppyseeds
1 tsp vanilla
Instructions
Preheat oven to 350 degrees Fahrenheit.
In the bowl of a stand mixer, or just a large mixing bowl, cream together melted butter and sugar until smooth and sort of fluffy- about 3 minutes.
In a separate bowl, combine eggs, Greek yogurt, orange zest and juice, and vanilla until eggs are well beaten and mixed together. The mix will be a little bit lumpy from the yogurt.
In another separate medium bowl, combine flour, poppyseeds, baking soda and powder, and salt together. Beat together well with a whisk
Pour the yogurt mix in with the butter and sugar. Mix on low speed until just combined.
Add flour mix to the bowl about 1/4 cup at a time on low speed, pausing to scrape the flour off the sides of the bowl. Take care not to overmix.
Pour the batter into the mini bundt cake molds, or, into a 12 muffin-cup tin.
Bake for about 15 minutes. After 15 minutes, check to see if the cakes are done by sticking a toothpick or knife close to their centers. If it comes out clean, they are done. If not, continue baking another 5 minutes and check. Repeat until done. Mine took about 20 minutes.
Allow bundts to cool about 20 minutes in their pans, then turn them out onto a cooling rack.
Sprinkle with powdered sugar to serve. Enjoy!
http://thebayleafkitchen.com/blood-orange-poppyseed-cakes/