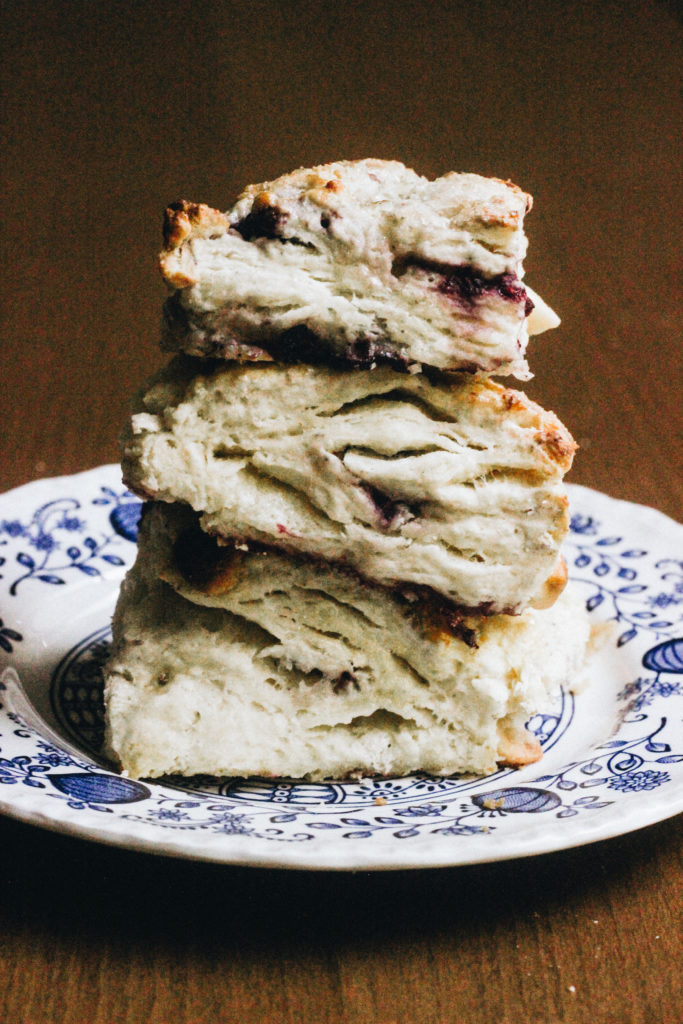 The last few years on Valentine's Day, I've been getting up early to make a fancy-ish breakfast. It's a nice way to start the day, and who doesn't feel loved when your significant other makes you food?
I'm looking forward to this year's dinner as well, as we've decided to stay home and cook. The last few years, we've made reservations at restaurants with expensive, pri-fixe menus, only to be disappointed. Valentine's is apparently the universal day to charge at least 2x your normal prices, but for less or lower quality food. Maybe they assume we're all paying more attention to our dates than the food or the check?
(One notable exception — Flour + Water in the Mission District in SF. But for that reservation, we had to be on top of booking in December!)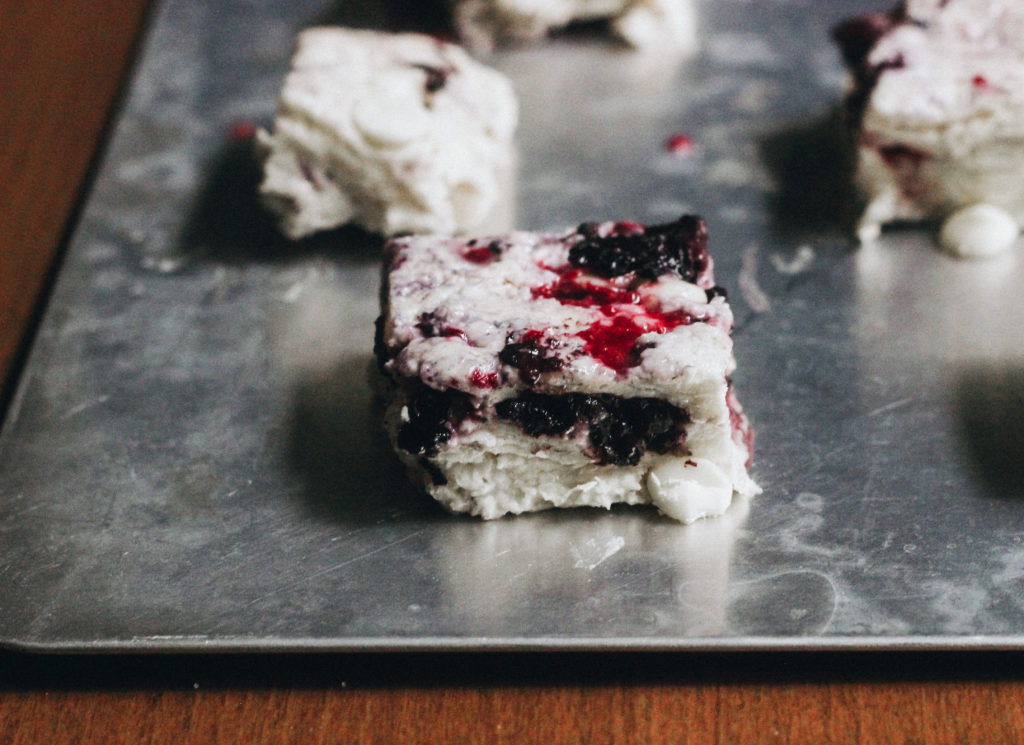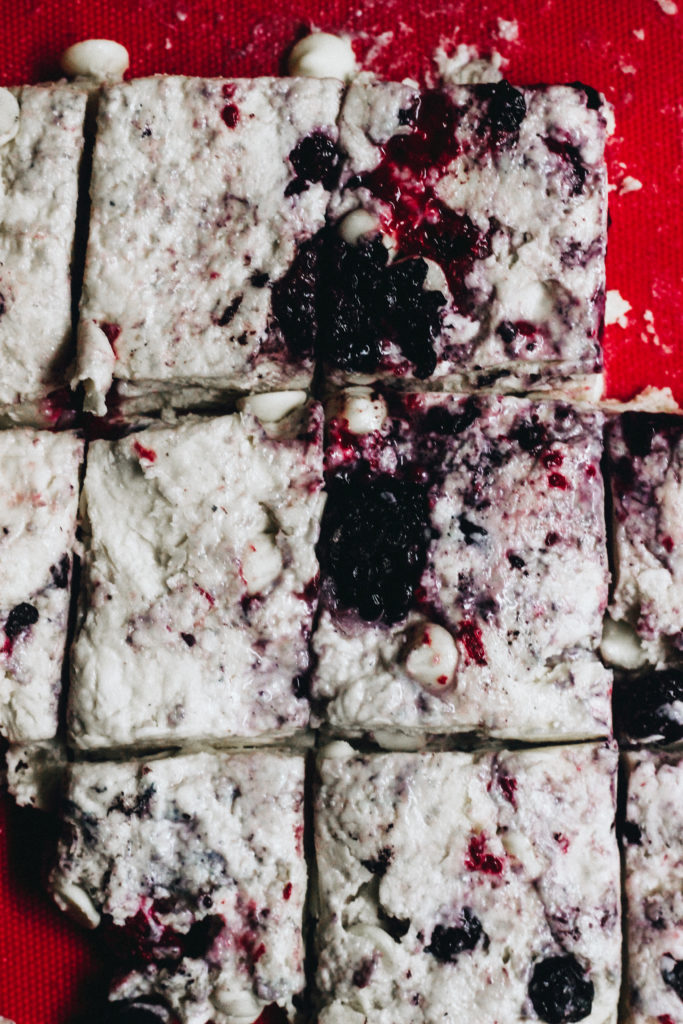 I don't mean to be a grumpy love-bird. Valentine's day is my favorite. I even love the cheesy balloons, the stuffed teddy bears, the flowers, etc. All of it. But overpriced meh food? Nooooope.
So, it's probably best that I stay in this year…and maybe every year. And it's going to be a surprise dinner! Cooked by my husband, who has only cooked a handful of times alone during the last 4 years of our marriage. But made with more love than a harried kitchen staff at a restaurant on Valentine's night.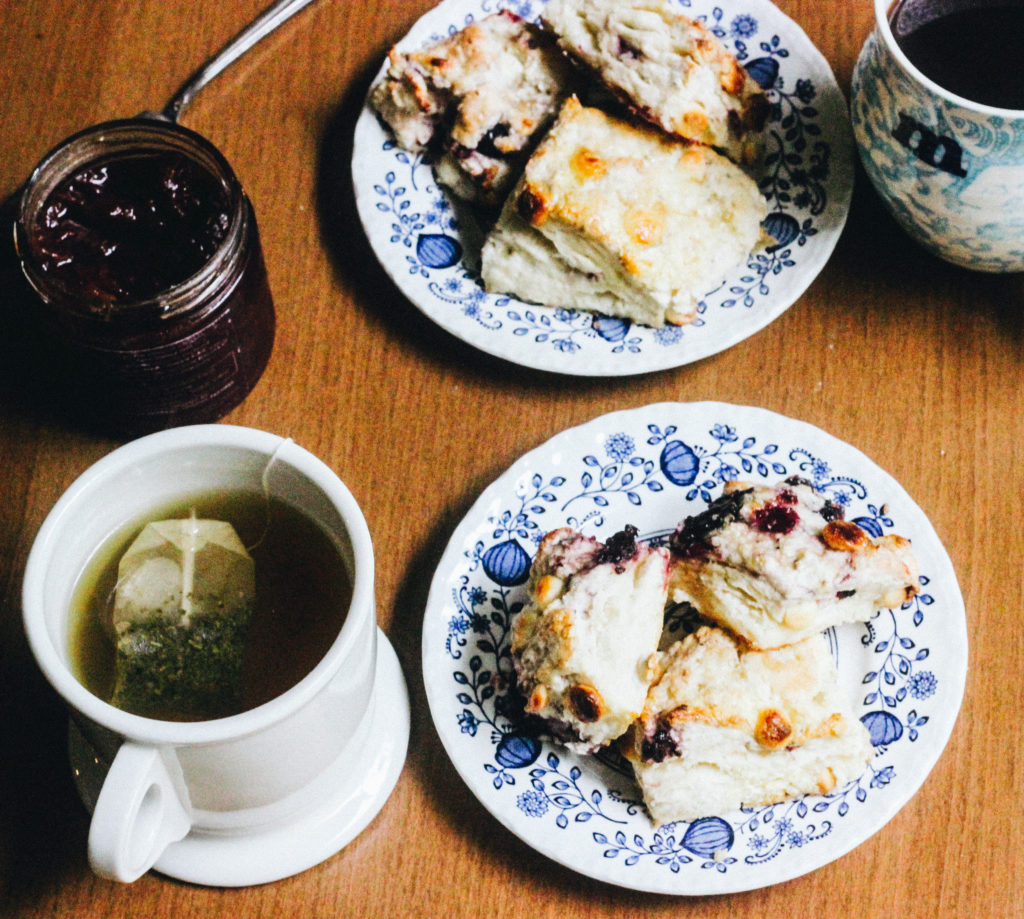 My job is Valentine's breakfast. And I'm obsessed with flaky baked goods — lots of layers means lots of well-handled butter (AKA, it didn't melt before you baked it). These flaky biscuits are excellent — they aren't very sweet, because they are biscuits, but they have a little bit of decadence due to the white chocolate chips and berries.
Also, hot tip, whenever I want to bake something I don't already have a good base recipe for, I almost always consult King Arthur Flour's website. They have fantastic recipes that are easy to riff off of, with very easy to follow instructions that have not yet steered me wrong. These biscuits are based on the flaky biscuit recipe, but I added a few mixins, and DIY buttermilk, because I love the tanginess (and I think, extra rise) it brings to baked goods
Here's to love and loveliness, less stress, and homemade Valentine's Day treats this year.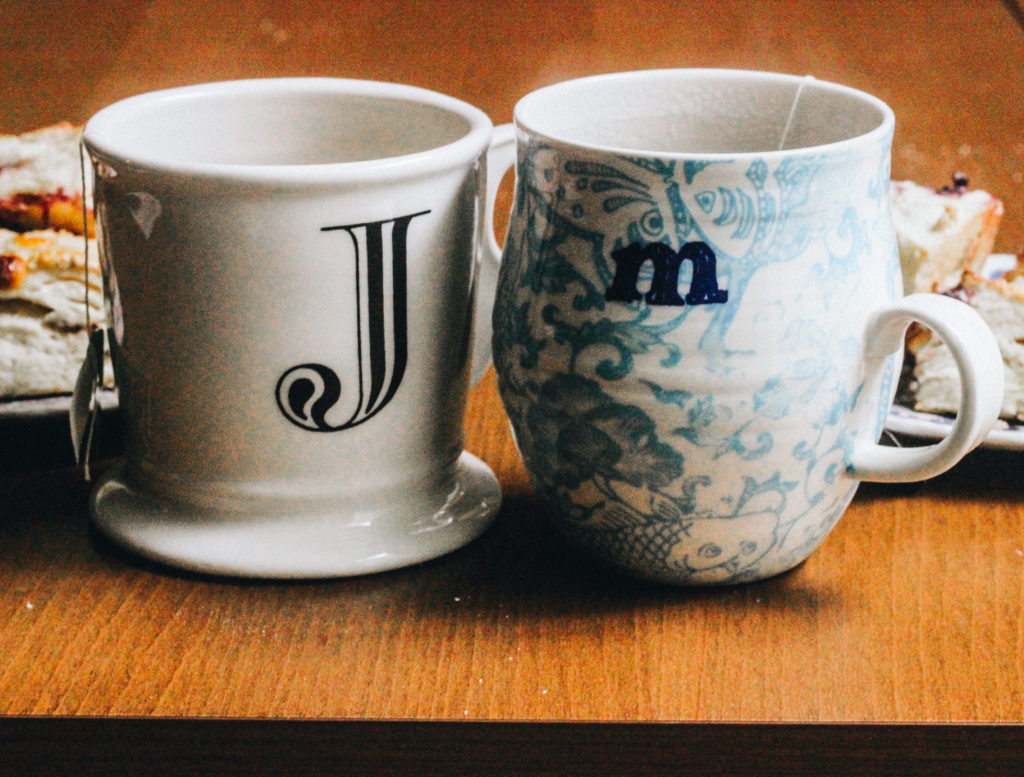 Berry White Chocolate Biscuits
Ingredients
3 cups all-purpose flour + 1 tbsp flour for the berries
1 tsp salt
1 tbsp baking powder
2 tbsp sugar
6 tbsp unsalted butter, cubed
1 cup whole milk
1 1/2 tsp white vinegar
1 cup frozen berries
1 cup white chocolate chips
1 egg
sugar for dusting
Instructions
Preheat your oven to 425°F.
Measure out the milk in a measuring cup, then add the vinegar and allow to stand for about 5 minutes.
In a separate bowl, combine the 1 tbsp of flour with the cup of frozen berries. Add the chocolate chips and set aside.
Mix together the dry ingredients. With a pastry blender or fork, cut the chunks of butter into the flour until the mixture looks like bread crumbs.
Add the milk all at once, mixing quickly and gently with a wooden spoon for about 20 seconds until you have a soft dough. Right before everything is mixed together, add the frozen berries and white chocolate.
Pat the dough into a rectangle about 3/4" thick. Fold it into thirds like a letter and roll gently with a floured rolling pin until the dough is 3/4" thick again.
Cut into circles or squares or hearts! It's Valentine's Day! Place onto a baking sheet, and put the whole sheet in the freezer for about 15 minutes.
In a small bowl, crack and beat the egg.
After 15 minutes, take the biscuits out of the freezer, brush the tops with the egg, and sprinkle sugar over them.
Bake the biscuits for 15 to 20 minutes, until they're lightly browned. Remove them from the oven, and serve warm, with jam.
http://thebayleafkitchen.com/berry-white-chocolate-biscuits/