Hello and welcome to the bay leaf kitchen!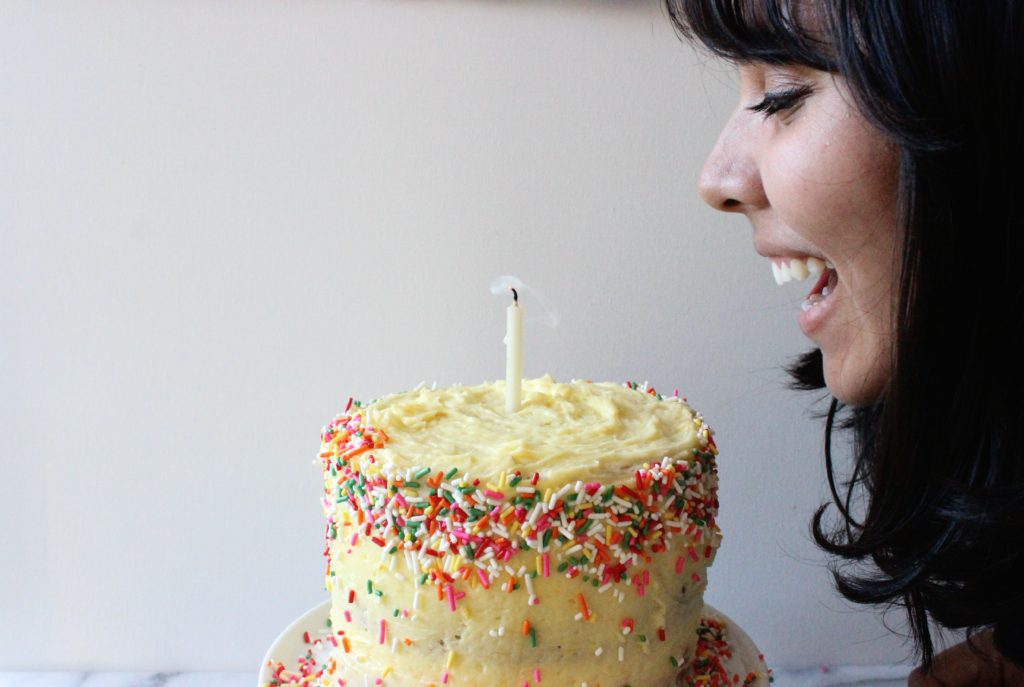 I'm Megan Leaf. And I live in the San Francisco Bay Area. Thus, "bay" and "leaf." Thanks for visiting my blog!
I grew up in a semi-rural small town with an extremely looow ethnically diverse population. It wasn't until college that I really began to notice that I was considered minority, and that some of the traditions I had (ie: five different types of curry for every holiday), were not shared by everyone. All the talk of diversity in my classes made me think about what it means to be first-generation more than I had before.
I love the food I grew up with and I love being an adventurous foodie. I will give almost everything a try. And even if I don't really like something (like olives), I will usually eat it anyway.
My first experience with a food blog was when I was searching for a recipe for a giant chocolate chip cookie to give the guy I had a crush on (now my husband!) for his 17th birthday. I found this recipe on Mel's Kitchen Cafe, and this was my absolute first time exploring recipes on a food blog. I loved so many of her recipes (this & this are now family favorites). Then, my mind was opened to the world of food blogs and I found so many to be inspired by and love!
Now, I work at a cool company that empowers non-profits around education & more upcoming, volunteer here, and experiment with recipes on the weekends. I'm married to a very sweet, extremely smart guy named Jonathan, who is pursuing his Ph.D. We like to visit farmers markets, try new restaurants, read out loud to each other, sometimes bike, spend time with friends and family, and go on walks in our neighborhood, and wonder what it would be like to actually own a house in this area!
I'm also VERY new at photography, so please be kind.
For information about the bay leaf kitchen's privacy policy, click here.
I would love to hear from you! Shoot me a message at thebayleafkitchen@gmail.com