This is the month of the business trip for me. Last weekend I was on a quick business trip to L.A., and now I'm in Houston for the week!
One thing most people don't realize when they visit L.A. is that it is completely spread out. It takes more than one day to see all the parts the city is known for – Hollywood, Downtown, the beach, LACMA – and Disneyland isn't even technically IN L.A.! Many attractions take 20 to 30 minutes to get to by car (and probably more, considering traffic).
I was only in town for a couple days, and with very little time to explore, so I stayed in the Downtown L.A. area and found a few gems.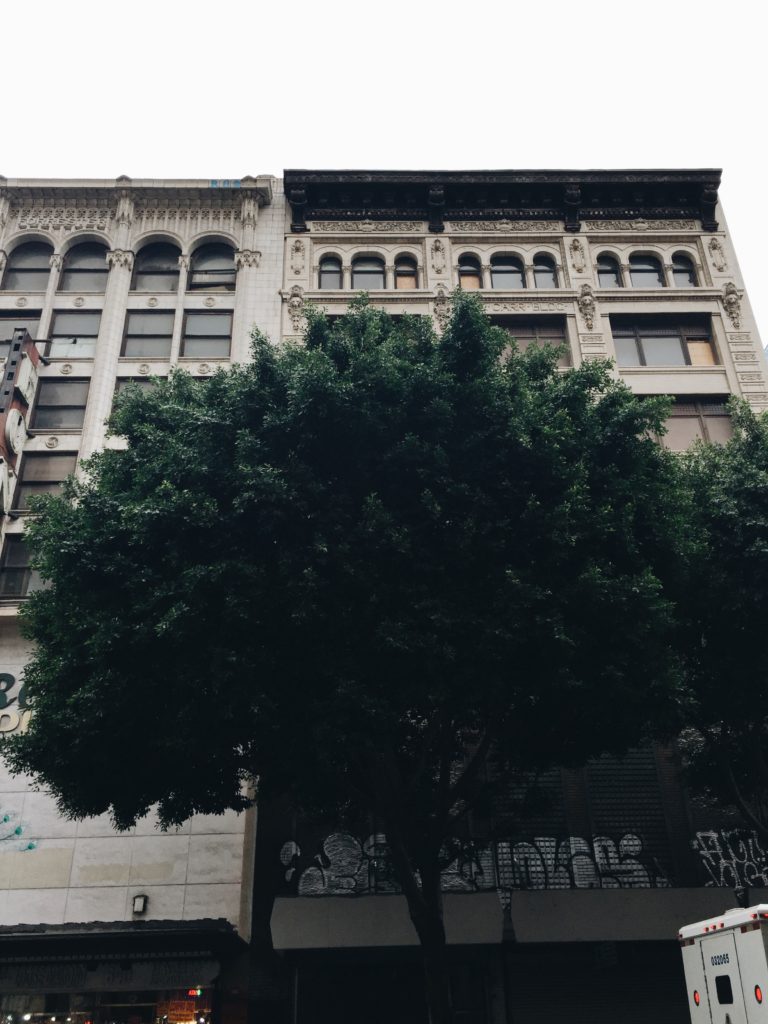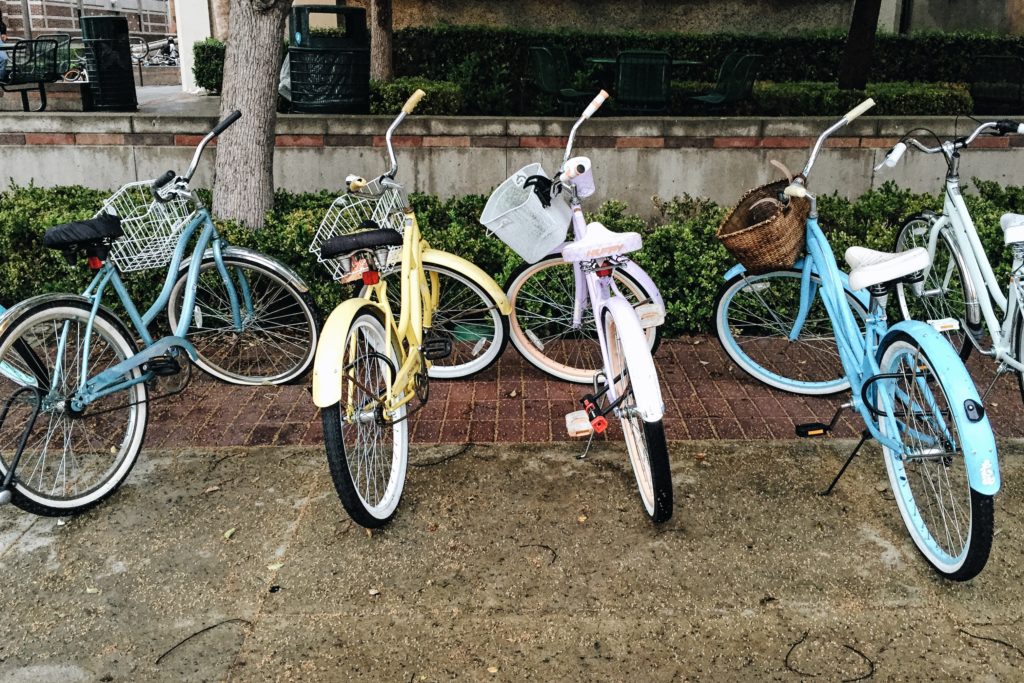 I love gourmet food courts! I ordered a famous pastrami sandwich called The O.G. from Wexler's Deli, and also an Chocolate Egg Cream because the thought of an L.A.-style take on New York food intrigued me.
Other highlights from the food court was the vegan ramen from the Ramen Hood (heh heh.) booth with delicious, creamy sunflower seed broth and a vegan "egg" that we think was made of tofu, maybe (?!). And coconut fried rice from Sticky Rice, a Thai food stand.
Come here for the pizza, pasta, sandwiches and ESPECIALLY the desserts. Specifically, the macarons.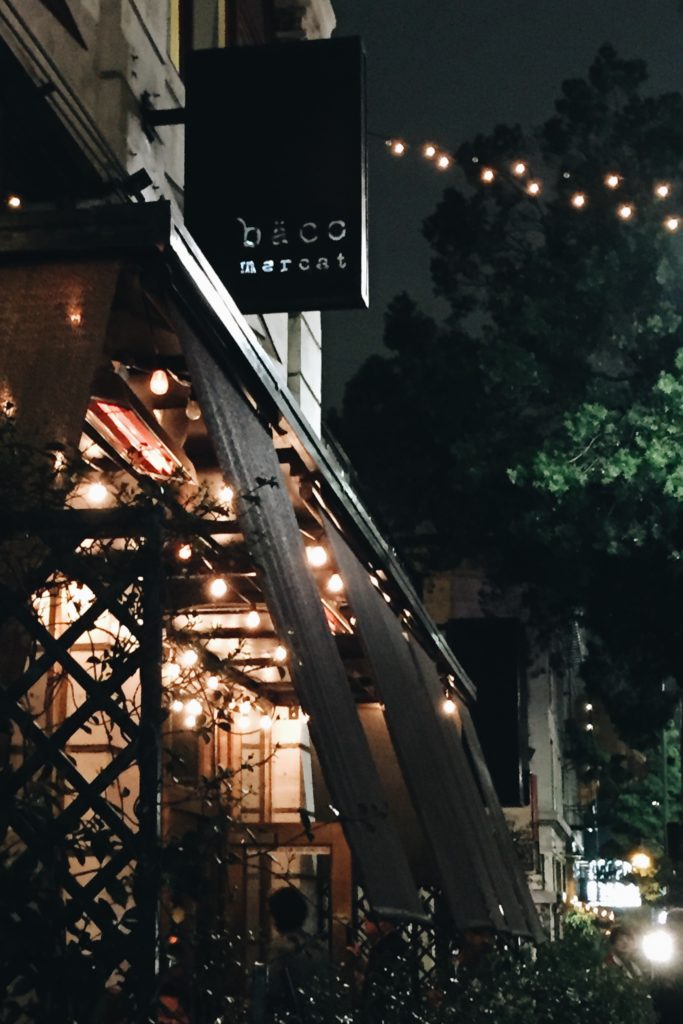 We arrived at this restaurant late in the evening without a reservation and were seated in about half an hour. This is an amazing small-plates restaurant, so go with a group and order a little bit of everything! You really can't go wrong. Highlights: Za'atar Eggplant Fava dip, Hamachi Crudo, & the brussels sprouts. ALWAYS order the brussels sprouts.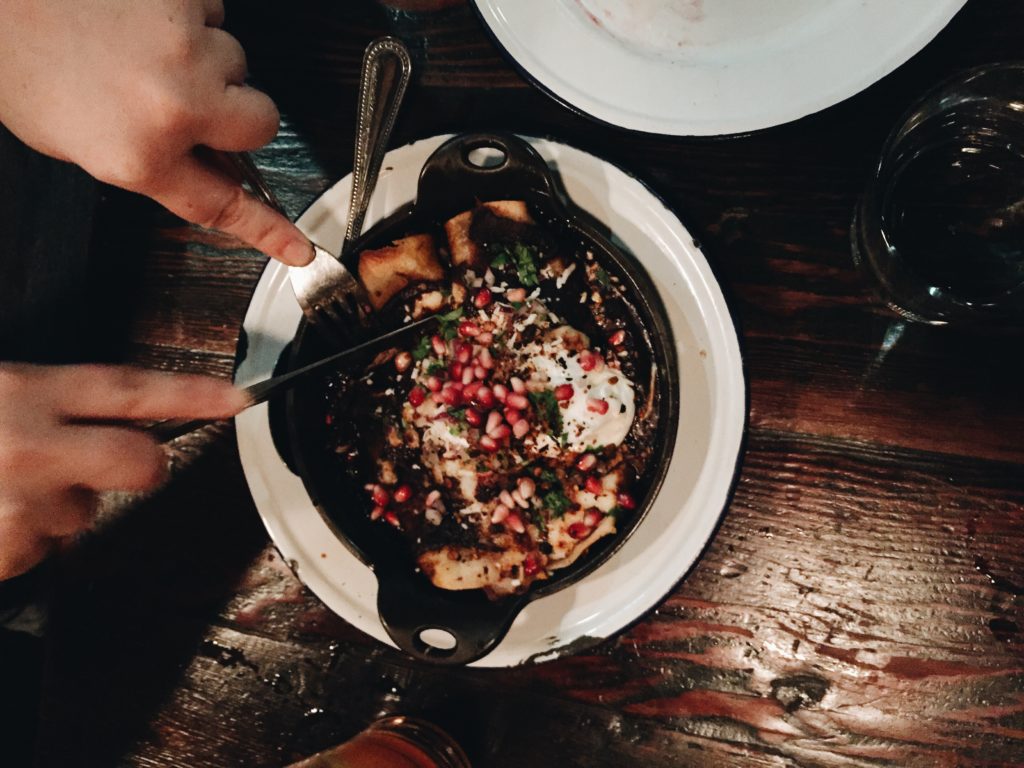 Owned by the same restaurant group as Bäco Mercat, but focused on fusion Mexican dishes. This place had flavor-packed food & strong cocktails, so go there when you are very hungry and ready to party. I ordered something with octopus, which was ok, but my friend ordered the duck enchiladas, which were outstanding. Bonus: we sat next to the window, and the building is next to a super fancy exclusive night club, so the people-watching and outfit-spotting was fabulous.
For Next Time:
Little Tokyo
The weather was overcast and I was craving ramen like nobody's business, and ended up eating it at the airport.
The Last Bookstore
We walked by this place a couple of times, and I was able to visit last year. Such a fun bookstore with funky post-apocalyptic-themed art installationss & always hosting interesting events or readings in-store.
What are your favorite spots in Downtown L.A.? Where should I visit next time?